To fringe or not to fringe?
22 January 2019
We've seen a lot of client interest in fringes recently.  Fringes are definitely in vogue and done well they can look stunning – giving a real shape and accentuation to the face. They can make quite a dramatic change to your appearance, and clients often question whether a fringe is right for them.  So in this article you'll find plenty of tips from our award-winning team on when to opt for a fringe… and when to steer clear.
Fringe hairstyles work well when…
You're trying to hide lines or blemishes on your forehead.
You go for a full finish to give greater emphasis to soft facial features, hide a longer forehead, or opt for a face-framing fringe to give greater definition to cheek bones.
You have strong facial features – a feathered or textured fringe can help to soften these.
Fringes don't work quite so well if you have…
A square face.
A small forehead.
Fine hair.
But there are always ways to make a fringe right for you if your heart is set on it.
Fringe hairstyles – what else to consider
When weighing up whether to go for a fringe or not, here are some other things to think about:
Factor in how your hair naturally likes to grow (for example parting down the centre or to the side) and whether you will be working with this or trying to readjust your hair's natural growing 'habit' with a new fringe. If you are going for a completely new look, it may take a little while for your hair to grow and sit well that way. That's not to say you shouldn't go for a fringe; just expect it to take additional styling by you to re-educate it!  We will always give you tips and advice as part of our consultation and styling.
Will your fringe suit your lifestyle? Fringes do require a bit more styling time and so it's sensible to see how much time you've got to spend on your hair in the morning. Also you may find having a fringe means you need to wash your hair more frequently – particularly if you do a lot of exercise or sport. If you're really short for time a quality dry shampoo can help to lift any limpness though.
More frequent haircuts – hair grows surprisingly quickly and you may need more frequent visits to your hair stylist to keep your fringe at its ideal length. Also, you may find you have to keep on top of recolouring root growth more frequently.
Hair style variety – this is particularly relevant for those of you with longer hair. If you like to have it in a variety of styles for different occasions (eg. put up, partially up, down etc), check that your new fringe will still look great with all the different 'looks' you love.  You don't have to have your fringe 'down' all the time.  We've seen a lot of interest in fringe styling – such as the flyaway fringe, or using colour to create a more distinctive fringe effect.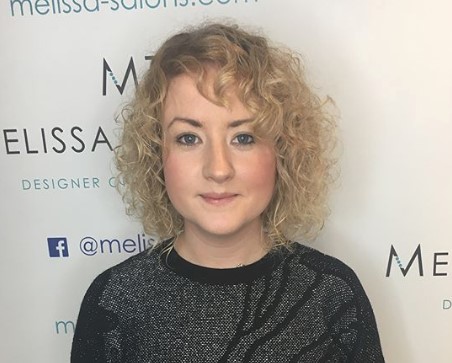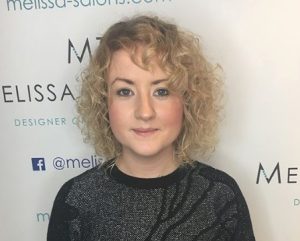 Don't assume that curly hair is a 'no no' where fringes are concerned – we've helped a number of clients with naturally curly hair create a stunning look which incorporates a fringe. The key is to remove some of the weight so there's more vitality, lift and shape to the hair overall. It's also important, to take care with your curls when styling to avoid building up frizz. See these hair care tips for curly hair.
Looking for a fantastic fringe hairstyle – why not book a personal consultation?
If a fringe means a major change to your look and lifestyle, do get professional advice before embarking on it.  We'd be happy to discuss what will look best with your features and hair care routine.  Why not book an appointment.
Share this article
---