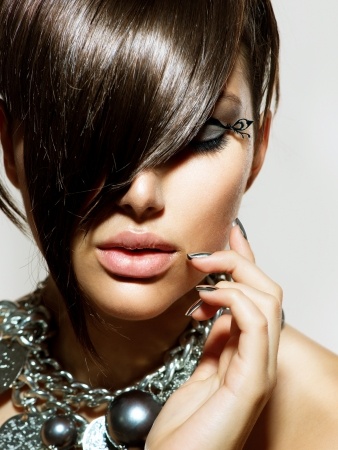 How to give your hair added gloss and shine
21 October 2017
Here at our Manchester City Centre hair salon, we have sometimes found that hair can lose its gloss and sheen and has a dull appearance.  In this article we explain why, and also share advice on how to bring back your hair's natural shine.
Dull and lifeless hair is usually overly dry and there can be are a number of reasons behind this – excessive colouring, styling and pollution, to name but a few.  Each of these stressors damage the fibres of your hair. With a build-up of hair styling products or pollution, dirt and oxide particles stick to the natural oils in your hair and attack proteins in the hair's fibres.
Product remedies for dull and lacklustre hair
To replenish your hair and reduce prolonged damage, use a gentle shampoo such as UNITE's 7 Seconds.  It's hard to find the right shampoo but this contains cleansing agents that help to lift dirt, product build-up and pollution from hair, so we would highly recommend this. A professional washing routine and every once in a while a deep cleansing treatment can also help.
Revitalising serums and conditioners such as UNITE's Boosta Shampoo and Conditioner is another remedy to bring back some much needed nutrients and oils to colour or style-damaged hairs, remember our hair conditioning essential tips when carrying out the treatment too.
It's also worth checking that you are rinsing out shampoo and conditioners thoroughly each time you wash your hair and are not leaving any residue. After washing, your wet hair should feel soft and smooth but not slimy and heavy. If it does, it's better to give it another rinse.
And when rinsing off, cool or warm water is better than hot. This is because hot water will strip out essential oils in your hair.  Cooler water also closes the hair cuticle eliminating any frizz and giving extra shine! It may be cold but its good!
You need to feed your hair from the inside too. Check out these superfoods for gorgeous hair and do keep yourself hydrated with plenty of water.
Styling rescues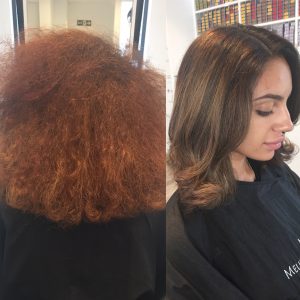 Tackling tired ends is another good idea in ditching dull hair, so contact our Manchester Hair Designer for a trim.  Also consider if you need to rethink your hair style in relation to your daily routine.
If you find you spend significant time styling your hair and have to use a packed toolbag of appliances and products to do so, you may want to try a new style. The aim here is to reduce prolonged damage and move away from dull, lacklustre hair.
A professional stylist can discuss what looks will work best given your hair's natural type and flow, your facial features and your daily routine.
Can we help?
If you're tired of dealing with dull and lifeless hair, why not book in for an initial consultation with one of our friendly team of professional stylists at Melissa Timperley Salons.  We'll be able to advise you on the best and easiest ways to put back gloss and shine into your lovely locks.
Share this article
---