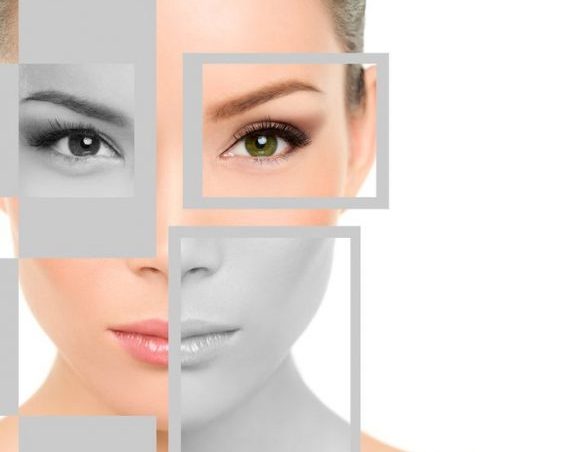 Choosing A Hairstyle To Suit Your Face
14 October 2019
When it comes to choosing the perfect look for you, understanding your face shape is key.  You certainly want to make sure your hairstyle complements your face and gives you a look that impresses everyone. Here we share some practical tips and ideas on how to choose a hairstyle to suit your face.
The first step is to check the shape of your face – is it round, oval, square, heart-shaped or long? If you know this, you will be taking the first step to understanding how to use a cut and hairstyle to make the most of your fabulous features.
We thought it would be helpful here to talk about the main face shapes and the styles which generally tend to work best for them.  This will give you a good idea of what might work for you. It will allow you to focus your personal research of styles (for example, online or in magazines) that will work well for you, and show you at your best. Your hair designer can advise you in much more detail when they see you in the salon, of course.
Understanding your face's shape
If you're not really sure what kind of face shape you've got, try this trick.  Stand in front of a mirror, take your hair off your face and, with a lipstick or soap, draw the outline of your face in the mirror.  Compare it with the face descriptions which follow and you'll have a very good idea of your shape.  Naturally, your hair stylist will be able to give you their advice when you go in for your next consultation.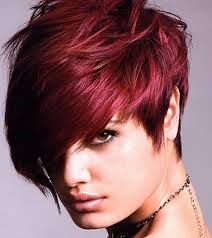 Hairstyles for round faces
If yours is a round face, the distance between your forehead and your chin will be about equal to the distance between your cheeks.  To slim down your round face, options include a feathered haircut, where your hair falls forward, or how about introducing a short fringe. A fringe will create the effect of lengthening your face. In our experience, a shorter cut is likely to be more flattering than a longer style on a rounder face. Discuss what you want with your stylist though, and talk through what is possible.

Hairstyles for heart-shaped faces
If yours is a classic heart-shaped face, the widest point of your face will be at eye level, and your face will taper towards your chin.  Here, a style which creates width at chin level is likely to be the one for you.  So, for example, a Bob that flicks out at the bottom is likely to work well, as would a style that has curls at chin level to create more volume and visual balance. Heart shaped faces can have stunning hair – if considered and executed well.
Hairstyles for oblong faces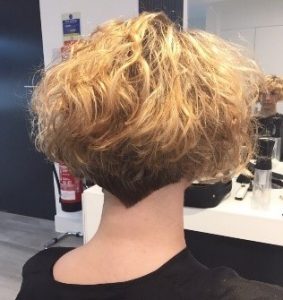 If you have an oblong face you will see in the mirror your high forehead and long chin. If that's you, it's likely that your ideal cut and style will be one that softens your look with short layers. Your stylist might also advise that you opt for a Bob with a fringe, which creates a horizontal line – and that can look truly fabulous! If that's not 'you' then you can easily soften the look with scrunch dried hair or a curly Bob – there are lots of options to suit you, your hair and your lifestyle.
Hairstyles for square faces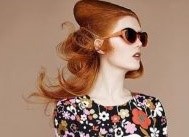 If you are looking in the mirror right now and see a square face you will be looking at angular lines, a broad forehead and square jawline. Great – but you need the right style to complement it. Our advice is to think about a style with long layers, or waves or curls, to create the impression of softness. The hair literally takes the eye away from the squarer lines of your strong and powerful-looking face. There are many other professional ways to achieve a similar softer look including loose curls, a graduated cut and an off-centre parting to name but a few. The main thing is to chat it through with your stylist.
Hairstyles for oval faces
We've kept it until last, but stylists agree that the oval face is the classic one, as this type of face suits most hair styles. If you are lucky enough to have an oval face, the choice is which part of your face do you want to emphasise with your hair style – mouth, eyes, nose, or cheeks?
Some last thoughts
Choosing a cut and style that complements your facial features is the foundation of beautiful hair.  Combine this with the skill a great hair designer and a qualified make-up artist and you will be amazed at the results you can achieve to make the most of your natural face shape.
If you fancy making more of your face's shape and features with a new hairstyle, why not why not book a personal consultation? Contact our Manchester Salon to book an appointment today!
Share this article
---