Stunning short hairstyle ideas for mature ladies
2 December 2021
Looking gorgeous with a short hairstyle isn't the sole property of the young.  We're seeing many mature ladies hairstyles turn to a shorter mode to accentuate and enhance their features as they grow older.  And they look all the more fabulous for it.
So in this article we're celebrating stunning short hairstyles for mature ladies.
Taking chic to the next level  
A carefully designed short hairstyle can give mature ladies added chic. In all, we think it brings a higher degree of elegance you just can't replicate in the youth.  We guess that's probably because mature ladies ooze experience, confidence and a greater sense of timeless beauty.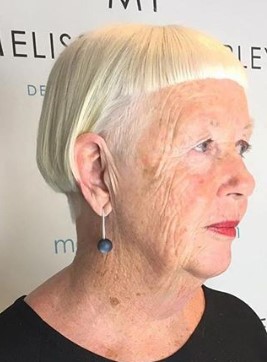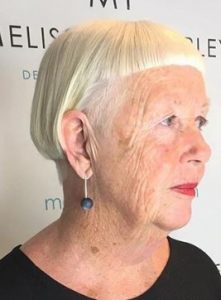 Plenty of choice
And if you're looking for inspiration, there are a wealth of different style ideas to choose from.  Mature women look equally fantastic in all the popular styles – pixie cuts, bobs, bowl cuts and many more.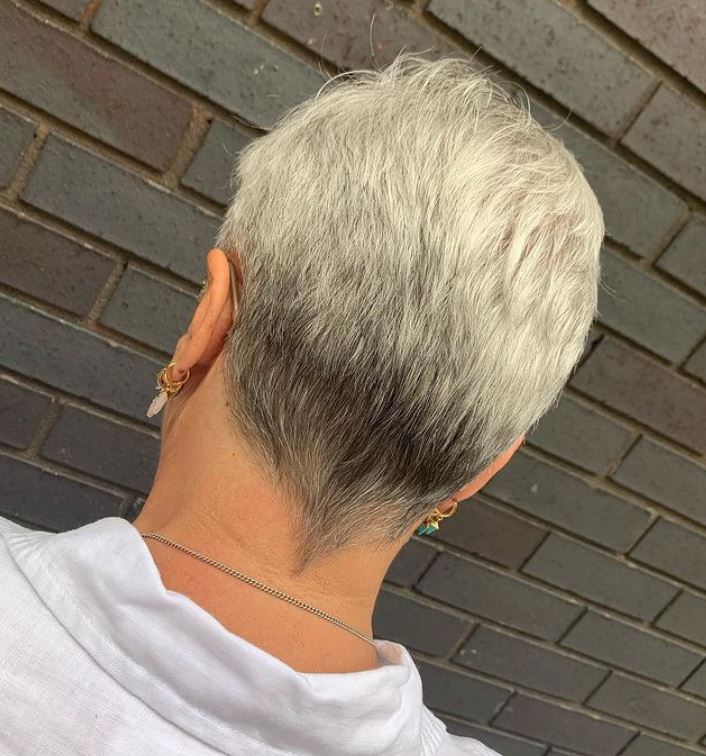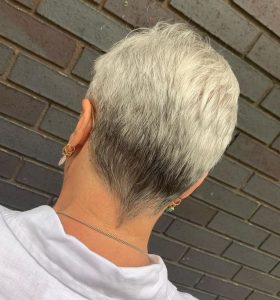 The trick to finding the right one for you is to consult your hair designer about the best length and cut to suit your features and hair texture.  You also need to take a view on how much or little hair styling you want to do each day to maintain that look.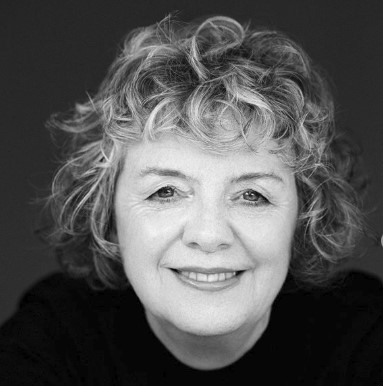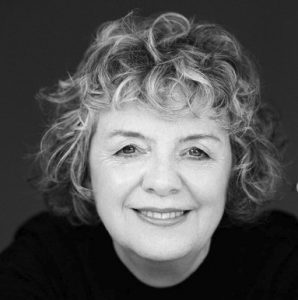 Precision cutting
If you're looking for a really short style, it is important to turn to a specialist skilled in precision cutting.  Whether it's achieving stunning layering, a dramatic razor cut, a soft textured fringe or a gorgeous bob, you want to tap into real mastery.  Even a very small slip or mistake can really stand out with a short hairstyle.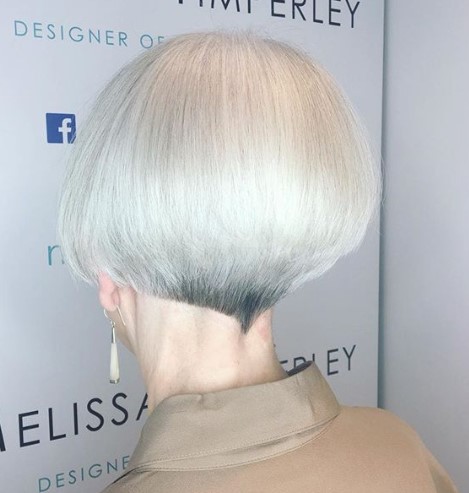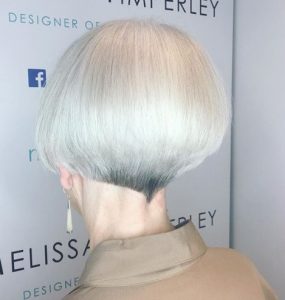 As ladies' hair ages it can be prone to thinning and brittleness.  You want your cut to make the most of what you have and really enhance your look.  Get it right and you'll look stunning, get it wrong and well…. let's not go there.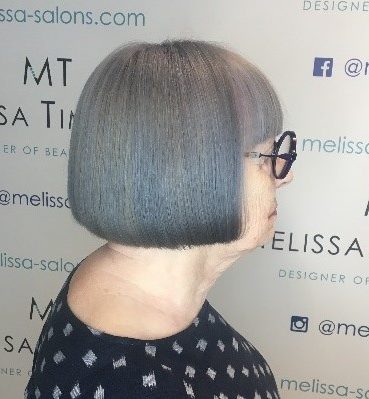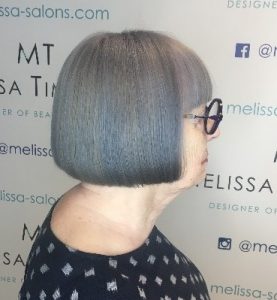 Rest assured though that at Melissa Timperley Salons we are indeed true masters of precision cutting and have the track-record, experience and awards to prove it.  This is one of the reasons why so many mature ladies trust us with their hair.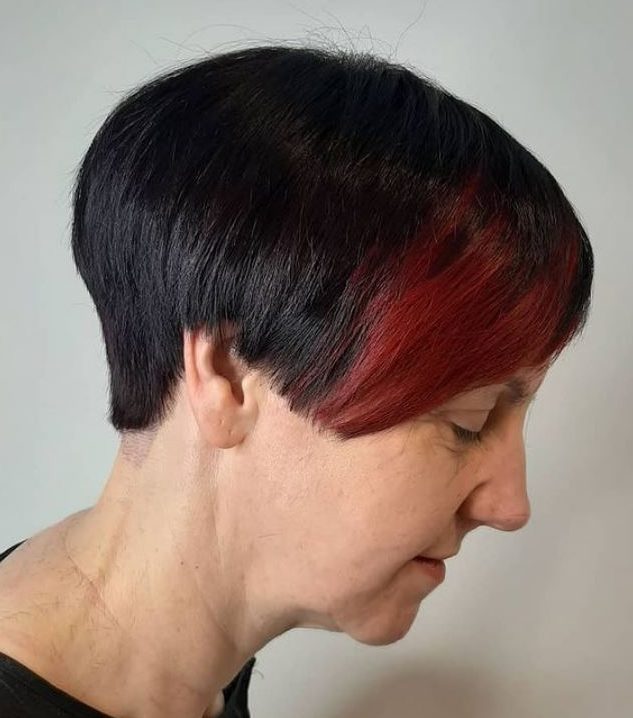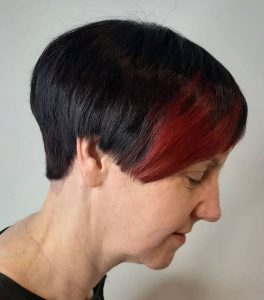 Maintaining your hair
It's also important to respect the age of your hair when caring for it.  Time can take its toll and excessive styling can strip out natural oils.  For mature ladies' hairstyles we often use INNOluxe products.  These give a fantastic rebuilding and strengthening treatment and our clients say that 'it makes their hair feel 10 years younger!'
We also thoroughly recommend the UNITE product range.  Look for products that add fullness but maintain moisture levels. We recommend mixing UNITE 7 Seconds Leave in Condition and Liquid Volume spray for the perfect hair boost.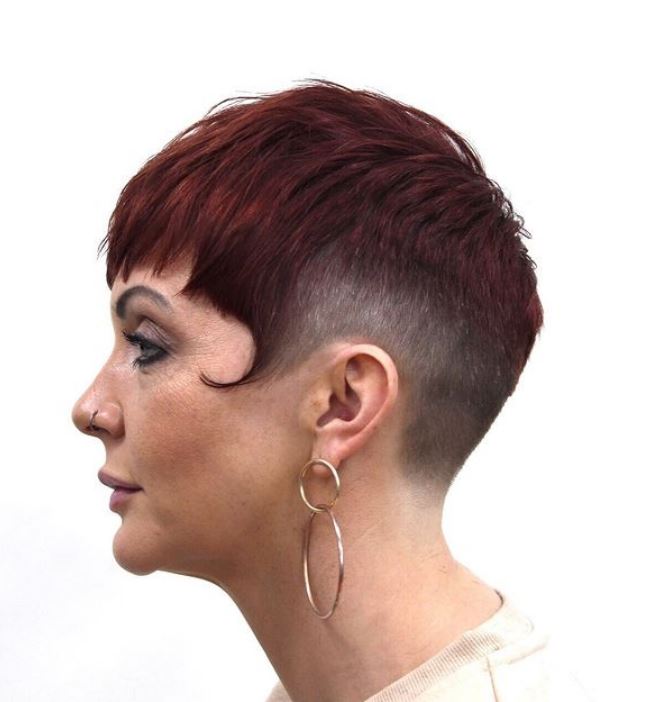 Can we help?
Hopefully we've convinced you how stunning short, sophisticated or sassy hairstyles can be for mature ladies.  If you're looking to change your look, why not book in for an initial consultation with our friendly, specialist stylists. We'd love to meet and chat through different options to help you find the hairstyle of your dreams.
Share this article
---