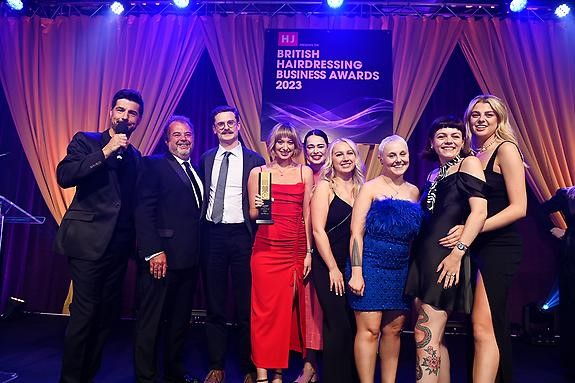 Melissa Timperley Salons wins again at the British Hairdressing Business Awards
13 July 2023
At the prestigious British Hairdressing Business Awards on 4 July (and despite impressive competition), the Melissa Timperley Salons team picked up two of the biggest industry awards.
We won Best Salon In the UK (for the third time) and UK Salon Team of the Year (for the second time). Naturally, we are delighted that all our hard work and efforts to be the best we can be has been recognised at a national level.
The awards gave us a wonderful opportunity to showcase what we are trying to do to build a great business in challenging times. It was also inspiring to hear about other fantastic ideas, initiatives and fellow professionals' experiences during the course of the evening. It made us even more appreciative of our wonderful profession.
We couldn't have done it without you
While it's great to win, we all recognise that we owe our success to our fantastic clients. Your unfailing support, encouragement and ideas spur us on to be even better at what we do.  We will continue designing beautiful hair in relaxing surroundings, so that you look and feel great when you leave the salon.
Thank you for all you do to support us. We are very grateful.
And, if you would like to experience our award-winning salon experience, book your appointment online by clicking on the Book Now button at the top of this page.
Share this article
---