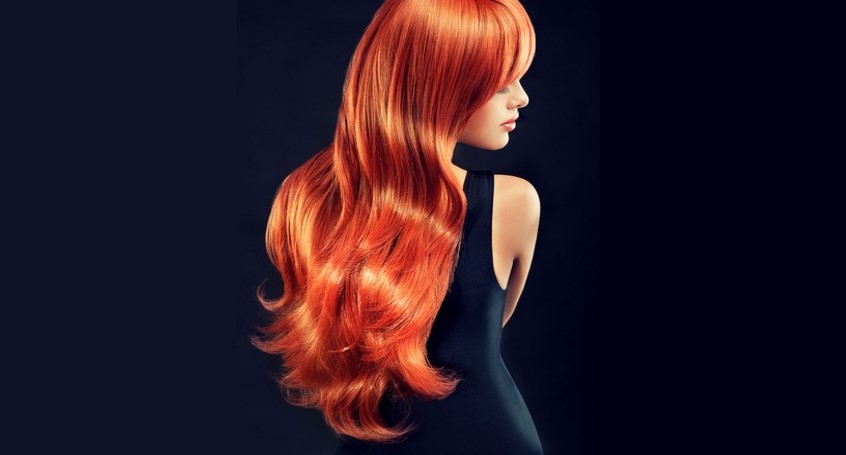 Seeing red? Redhead hair care essentials
14 October 2017
Our Manchester Salon Redhead hair care tips: There is probably no more stunning look than a beautifully cut and styled redhead. Whether it is coloured or natural red definitely turns heads! That look comes at a price, however. Compared to blonde and brunette colours, red hair colour needs a bigger helping hand to maintain its colour and shine.
In the Manchester Salon we've seen an increasing trend for clients wanting that stunning look. Of course, we can help you to choose the exact colour or blend to suit your hair type, your style, face shape and life routine. We use Wella colour because in our opinion and experience it gives the best results and – just as importantly – it lasts. F0r these reasons we feel felt at our Manchester Salons that we need to create our redhead hair care tips.
Use these tips to prolong your new redhead look
Cut back on washing – the more you wash your hair, the more the colour fades. Try a dry shampoo instead to avoid stripping out essential oils and colour.
Pick a colour-sealing conditioner – go for a conditioner that's tailored to redheads. Conditioner needs to help lock in the colour and maintain that glossy look in the weeks ahead.
Sun protection – going into winter, especially in Manchester. We're not expecting too much sunshine. Yet strong sunlight can also fade your colour. If you can't avoid going out, spritz your hair with a UV protection hair spray or wear a hat or scarf.
Keep your ends under control – It's the ends of your hair which are the first to fade.  Keep on top of your red colour control with regular visits to the salon for a trim.
Other redhead hair care tips
If you are thinking that red is the way to go for you, the best way to get the advice you want is to have a full consultation with us. Before you come into the salon take a look online and in magazines and in our gallery to get a sense of the colour you think will suit you best.
You won't be surprised to know that there are dozens of shades and some are likely to suit you more than others depending on your skin tone. If you see an image with a full head of red hair that you might like for yourself, then take a picture of it. It is much more difficult to visualise that same colour from a small sample on a colour chart. Remember, red turns heads…if you fancy a change why not give it a go?
Contact the salon for a free consultation on t 0161 834 5945 or email melissa@melissa-salons.com
Share this article
---