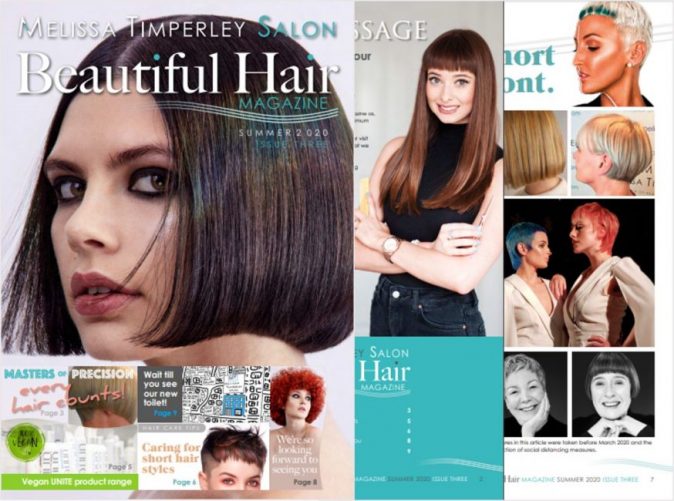 Our latest Beautiful Hair e-mag is out now!
22 August 2020
Well, here we are already, issue 3 of our new style e-magazine.
If you've missed the earlier copies and would like them, you can catch them on our website's news page.
These are designed as a short read to replace our normal in-salon magazine as, for the time being at least, we want to keep paper in the salon to a minimum so that we can maintain that aspect of our super-hygienic procedures.
We wanted this edition to be as informative and practical ahead of your visit so that you know what to expect from us when you visit and, in turn, what we expect from you, and all our clients.
Keeping you and our team safe
As you will know if you've read my social media posts, we've been held up as a 'best practice' case study by both our industry body, the National Hairdressing and Beauty Federation (NHBF) and the Government.
This is in recognition for the safety and hygiene standards and procedures we've put in place to protect both you, and us, and to make our salon a happy, relaxing and enjoyable place to visit. We want to create beautiful hair you will fall in love with again.
Precision cutting special
We also wanted to share with you our skill in precision cutting – we are Sassoon trained to the highest level here – which is vital for a great look you can manage at home on your own.
Home hair care TLC with UNITE
We also shine a spotlight on our fabulous UNITE products, which you may wish to consider for your home care to give your hair some much needed TLC if you've had to make do with shop-bought shampoos and treatments which can be harsher… ask us and we'll explain.
Clients love our newly decorated toilet!
Finally, just a word to have a look at our newly decorated toilet – it's literally a Manchester work of art! Page 9 will tell you more. The whole salon has been decorated too, so we feel brand new again!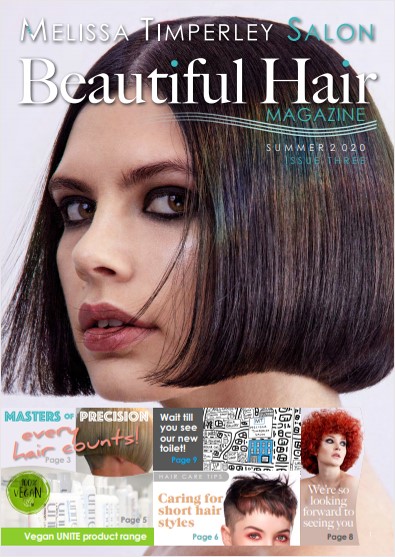 Click on the link below or the magazine picture to get your free copy
Enjoy the read and we look forward to seeing you soon
With love
Melissa x
Share this article
---