Men's Hair Cut Manchester
Discover your next great haircut in Manchester city centre.
You'll find our salon in the heart of the city centre in Manchester's Northern Quarter, just a short walk away from bustling shops and trendy bars.
EXPERIENCE AWARD-WINNING HAIR DESIGN
We are award-winning men's hairstylists, and won the 'Best Male Fashion Look' prize from the National Hairdressers Federation for our work last year. Considering the number of barbers out there, there's definitely something good about our approach! Our salon is a real hidden gem for men's hairdressing services. We can't wait to see you. You will leave us feeling as good as you look!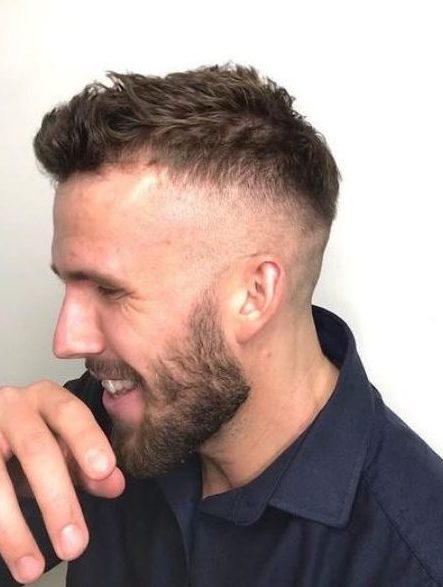 PRECISION CUTS
We do things differently here. Our approach is very different to the traditional, or even modern-day, barber. We don't believe in using clippers – the 'scissor over comb' technique is much more accurate. It achieves a much more precise look that lasts longer, and keeps your new trim looking fresh between appointments. Director Melissa Timperley trained in precision cutting at the Sassoon Academy which is globally recognised as the ultimate in hairdressing education.
It is the same passion, precision and skill that the team pride themselves on to create impressive haircuts that make you feel fantastic. We find out about your lifestyle and current hair styling routine as part of an in-depth consultation to ensure you can maintain the same style easily at home. Your precision cut is then finished with our award-winning blow-dry technique and a styling product to create the look you want.
From classic styles to longer men's hair and colour services, our skills and experience make sure you leave our salon feeling fabulous.
View our pricing here.
COLOUR SERVICES
While cut and style are vital elements of your look, don't forget about colour! It's easy to think of men's hair colour as a limited offering that focuses simply on a full head of colour, however our award-winning team specialise in a range of expert colour services.
Colour application can be subtle, sophisticated and complement your natural hair colour. But if it's unique and edgy hair colour you're looking for, our talented stylists can do that, too!
We don't just do precision cuts. If you want to enhance your look with colour or highlights, our experienced stylists are highly trained in creating male 'looks' that achieve the style results you want. In our experience, it's important to be in safe hands with experts who are used to applying colour and highlights on a daily basis. Many barbers don't have the facilities to offer such services, or are rarely asked for them.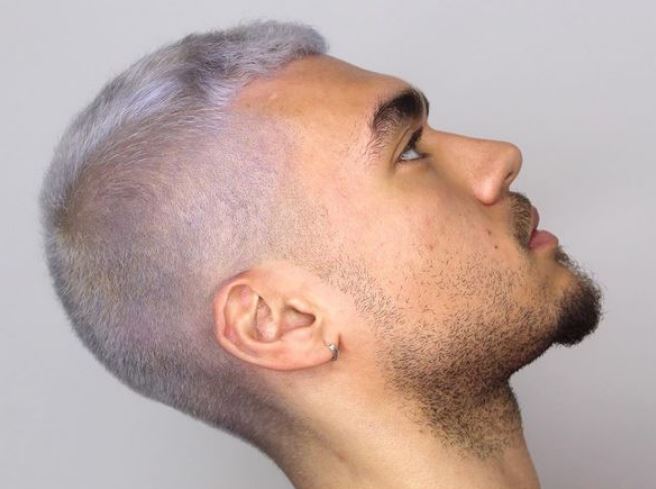 GREY BLENDING
Grey blending results in a very natural and modern style and is a popular colour service here at Melissa Salons. This approach retains elements of your grey, whilst introducing a second colour to whatever degree works for you. We use Wella colour to turn 'getting old' grey into 'stylish and sophisticated' grey. This low-maintenance technique can both enhance your natural colour or help you embrace your grey gracefully.
Our team keep up to date with all the latest hair colour techniques so you can feel confident knowing you're getting the very best service from our colour experts, from bleach and tone to root regrowth and grey blending.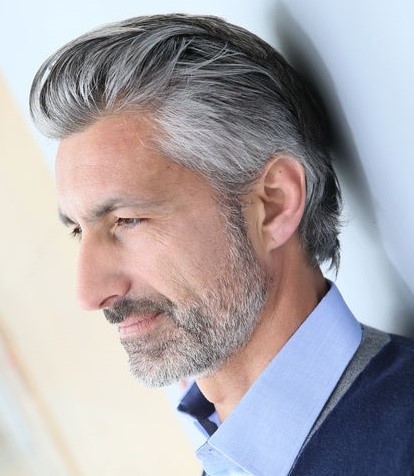 LET'S GET YOU BOOKED IN
It's so much more than just a hair cut. Enjoy a salon experience that leaves you looking and feeling great. Men's hair styling deserves the same love and attention that women receive, which is why we offer so much more than a quick cut or colour. We have one hour 'no-rush' appointments where you will get a full consultation, a deeply relaxing head massage and a conditioner or treatment to suit your hair, followed by a super-precise cut with our scissor over comb technique.
Add a professional blow dry and a choice of UNITE hair care products created specifically for men, and you have a salon experience that takes the stress away and keeps you looking great.