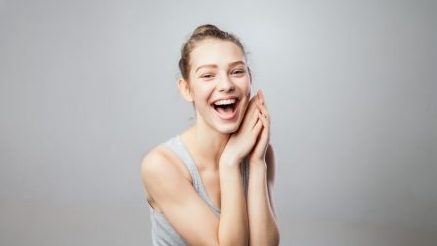 Putting the zest back into limp hair
16 October 2019
Here at our Manchester Salon we hear lots of reasons why you may experience limp hair, but there are plenty of ways to put the life back into it.  Here are our tips to get your limp or lacklustre hair looking lovely again.
Limp hair can occur in different situations. Sometimes fine hair can appear limp and lifeless, a hot, humid environment can also play a part and over styling – or using the wrong shampoo or conditioner – can strip out life and vitality from your hair.
Review your current shampoo and conditioner

It's worth checking first that your current shampoo, conditioner and washing routine aren't exacerbating the problem.  Make sure you are washing it off completely and aren't leaving in any residue.
Also consider how often you are washing as you may be over-washing and this could be stripping out your natural oils.  Go for a mild cleansing shampoo – our favourite is UNITE U Luxury Pearl and Honey shampoo. Or perhaps a volumizing shampoo like UNITE Boosta shampoo. With limp hair, a lighter conditioner is better and we often UNITE 7 Seconds leave in conditioning treatment.
If you have an active lifestyle, eg swimming or doing lots of sports which in turn means lots of showers, be mindful of the impact this is having on your hair, it causes the hair to dehydrate. Give your hair added regular protection with serums, such as UNITE U OIL, that coat the hair and minimise damage.
Styling and other Treatments
Both perms and colouring treatments can help to add body to fine and limp hair.  But make sure that you consult a professional stylist first as it's important to opt for products which won't damage fine hair. They can also advise you on particular cuts and styling tips and techniques which will give your hair greater root lift and added bounce. For example, you may find a short, layered style gives your hair additional body.
Quick fixes
For a quick fix for limp hair, consider applying a volumiser to the roots and blow-drying your hair upside down. This gets greater air to the base of the hair shaft.  Another technique is to work on sections of hair, lifting them one at a time and blow drying them from beneath in the opposite direction of your natural hair growth.  This also helps to add greater body at the roots.
And if you've got more time, try rollers as these can give your hair some much needed body.  In doing so, try Unite blow and set lotion as this helps to retain that bounce when you take the rollers out. Remember the longer your hair, the bigger roller you'll need.
Can we help?
If you want to put the life into your limp hair, here in our Northern Quarter Salon we are happy to talk you through different style and care treatments specific to your hair style and lifestyle routine.  Why not book in for an initial consultation?
Share this article
---