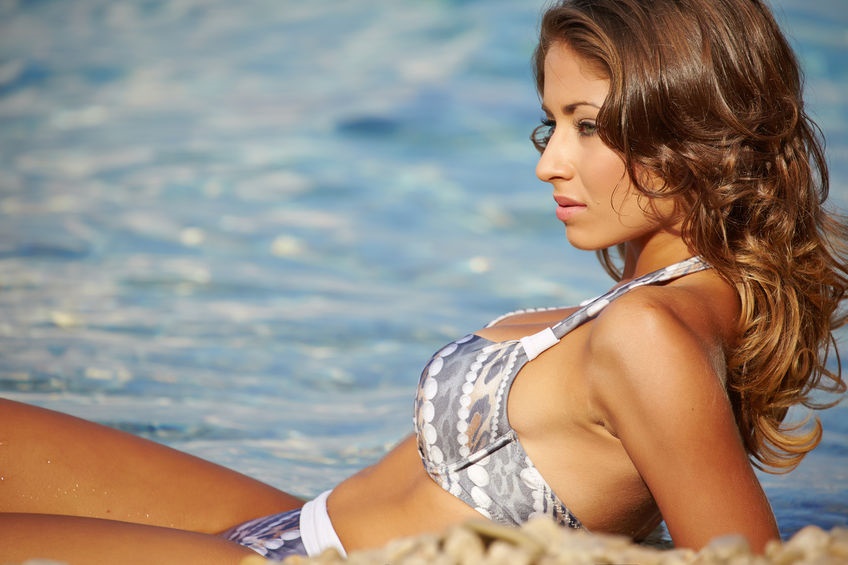 Preparing Your Hair for Holiday Fun in the Sun
2 July 2019
Making the most of your hair on holiday (particularly if you're going somewhere hot) needs a bit of thought and preparation before you jet off. This preparation will ensure you can keep your hair looking good and manage it easily. No one wants to spend too much time getting ready when there's fun to be had!  And, as you also don't want to arrive home with dried-out, faded or damaged hair, here are a few practical holiday hair care tips that can make all the difference.
Pack hair protection as well as sun cream
Our first piece of advice if you're going somewhere hot, is to buy shampoo and hair products with UV protection. There's plenty of them around. They will help to prevent your hair burning and overheating (yes it does happen). At Melissa Salons, our UNITE products contain UV protection elements so do ask one of our team for more details.
Tell your Hair Designer
When you are in the salon if you tell your Hair Designer you are going on holiday, they can adjust your normal cut to make it easier for you to manage with minimal effort. For example, they could insert a few more layers or create a hair length that will allow it to fall more easily into shape with hardly any styling.
Get colours done 2-3weeks before you head for the sun
In our professional opinion, it is best to have your colour done two or three weeks before you jet off.  If you tell your Hair Designer you are going away for a sun-filled break, they can adjust the approach accordingly.  For example, in the sun blonde highlights will lighten up further. So, you may need to tone then down before you go.  On the other hand, lowlights and tints will be faded by the sun.
Holiday hair care treatments for coloured hair
Colour-treated hair is more porous and will lose moisture faster than natural, untreated hair. In hot conditions, this means you'll need to compensate by having the right conditioners with you.  But conditioners can only do so much. Really, the only way to avoid your colour fading following your sun-filled break is to wear a hat (make sure you tuck your hair ends in as well) or keep out of the sun altogether (but doesn't sound like that much fun to us!).
So what should you do after a day in the sun? We recommend you wash your hair with a mild moisturising shampoo and conditioner specially designed for colour-treated hair. It's much better to opt for a gentle cleansing one, as you don't want to lift the colour out of your hair with a formulation that's too strong.
Swimming essentials
One final tip for all hair types. Hair is like a sponge so wet your hair before swimming in the sea or a chlorinated pool and once wet apply a deep conditioner like 7 Second Mask, a UNITE product. In that way, your hair won't soak up the chlorine or sea salt and the Mask will continue to do its job of repairing your hair while you have fun.  That sounds like a win-win result to us!
Everyone loves a holiday and you shouldn't have to worry about your hair when you should be enjoying yourself. If you're going away and want to get advice on a style and hair care that's going to work for you, do contact one of the Best Hairdressers in Manchester for an initial consultation. We'll be happy to advise you and can't wait to hear about your holiday plans!
And don't forget to book your pre-holiday appointment in plenty of time so you definitely get the time and date you want.
Share this article
---