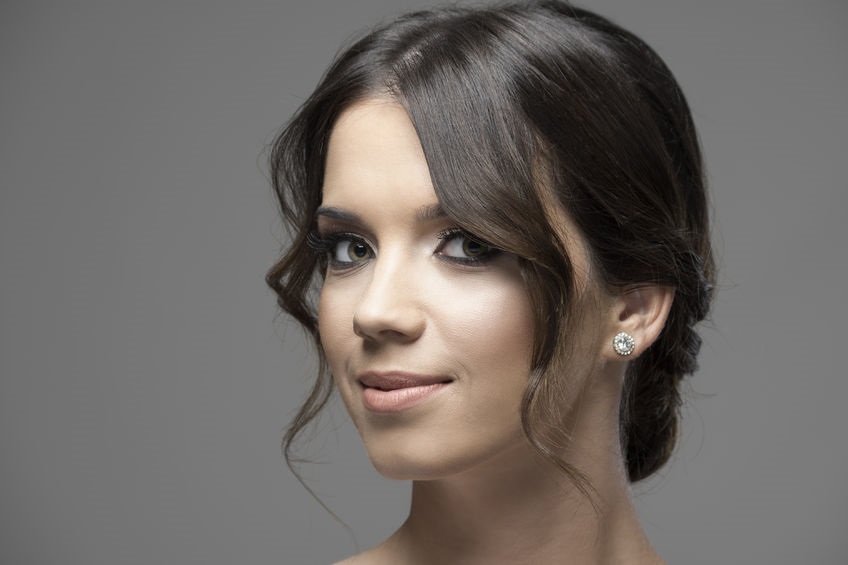 Our favourite 'fast' updo hairstyles
23 September 2019
One of our Instagram followers got in touch recently with a question we're often asked in the Salon.  In wanting to grow out her hair (but also not set her morning alarm clock any earlier), what tips did we have for quick updo hairstyles when you're short of time?
So in answer to your question Eleanor here are the team's favourite fast updos
Melissa's favourite…  A pinned braid
A simple braid is really versatile and you can wear it so many ways – Crown Braids, Dutch Braids, Halo Braids, Top Knot style or as a Chignon.
Also, if you're not one to toss and turn in your sleep, you can always do the plait the night before and then pin it when you wake up.  It works on all lengths of hair – you can just braid the sides if you've got a mid-length hair style.  And of course it is a style that lends itself to great accessorising!  So you'll look like you've spent ages on your hair, when in fact it's only taken a few minutes!
Sara's favourite…  A loose-look wrapped bun
With this style it's a case of simply scooping your hair into a pony tail, wrapping it into a bun and pinning it with bobby pins.  The beauty of it is that the loose and messy look in very much 'in vogue' and don't feel you've got to do the perfect ballerina bun to impress.
Depending on the length of hair you have, you can go for a high or low wrapped bun.  Either way they look great – just position your ponytail accordingly to get the hair in the part of the head you want the centre of the bun to be.
Faye's favourite… A partial updo
Sometimes it's fun to do a partial updo and take the top and sides back, but leave the rest of your hair long.  You can really go to town with the height you go for at the top!  Also it's a style where you can really make the most of gorgeous hair clips and accessories.  Braiding just the top section is another great style you can adopt.
Johanna's favourite – Perfect ponytails
If you think ponytails were just for school days, think again.  It's certainly a quick and basic style to do but it's also one that can deliver the ultimate WOW factor.  Think of the variety you can have with side, high/top knot or low ponies. And for added sophistication, wrap a thin section of hair around the base of your ponytail to conceal the elastic. Or, once you have your hair in a ponytail, use curling tongs to give your long tresses a curled or waved look.
So much to choose from
So rest assured, if you are short of time you can still look great with long hair.  Updos needn't take hours in front of the mirror.  In fact amazing looks can be done in a matter of minutes!
If you want inspiration on styles to try as you grow out your hair, why not book in for an initial consultation at our Manchester Hair Salon?  And if you have a hairstyle conundrum you'd like us to cover in the blog, just let us know.
Share this article
---