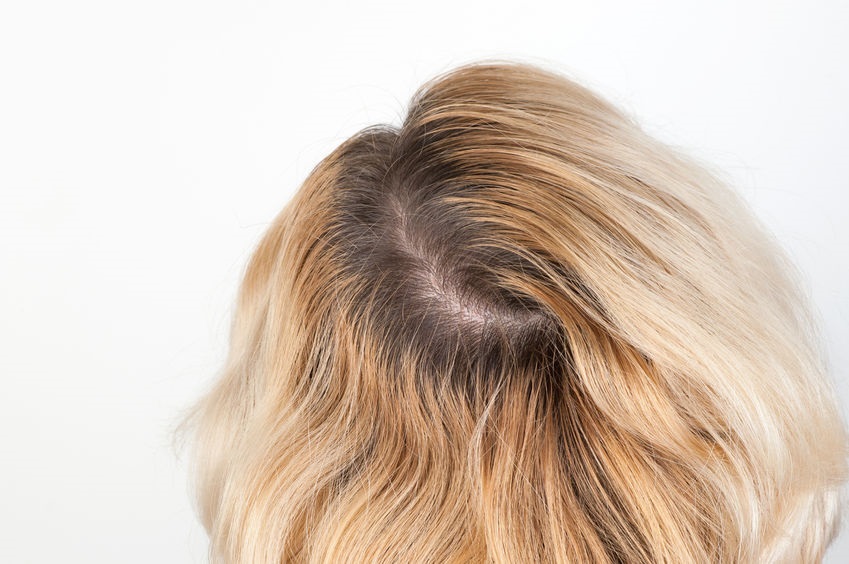 How to cover your roots without hair dye
10 April 2020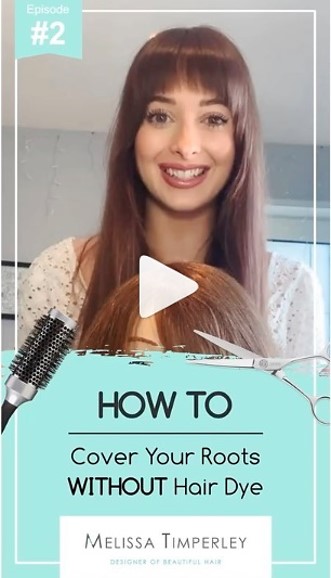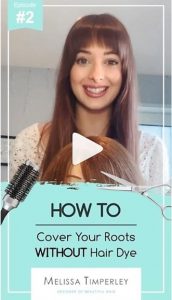 With almost all of us staying at home right now, we're being asked for tips on how best to disguise your roots. You can understand why as hair grows about 1cm per month. If you've had your hair coloured, your natural shade in your roots can become visible sooner than you'd hoped.
Watch the video tutorial
There are several ways to create a quick fix until you are able to visit us again for a salon quality colour. Watch this video tutorial from Melissa for some great tips – click on the image.
Here are some other ideas to try…
Accessorise it up
Adding accessories such as hair bands, scarves and clips enable you to sweep up parts of your hair to hide the roots. Think updos, partial updos – or just strategically placing a clip where the root growth is more visible. It'll certainly help you feel more like yourself.
Change your parting
Changing a centre parting to a side one, or flipping a side parting to the opposite side can help to reduce the amount of root growth visible. Have a practice to see which parting direction minimises the amount of root growth you can see.
Soften the depth of the root colour
This one is best for those with blonde coloured hair or highlights. By applying a dry shampoo to your darker roots you can soften the definition between your natural hair colour and your coloured hair. The dry shampoo will also help to absorb any oils which can make your natural hair colour look darker, and the roots more pronounced.
Add more volume on top
Curling or back combing your hair towards the roots can give more volume and help to reduce their depth and visibility. 
Practical plaits and updos
Another way to disguise your roots is to incorporate plaiting techniques (eg side plaits, French braids, loose). This article on our website www.melissa-salons.com has some helpful tips on which to choose to suit your style. Similarly, any updos which sweep up your hair to disguise your roots can make a great look.
Say you're growing your hair colour out – or build up to a balayage or ombre once we are open again
Now may be the time to embrace your natural hair colour and grow out your coloured strands. Styles such as balayage and ombre are really popular and this could give you the opportunity to create more space for a hairstylist to work with when you are able to return to the salon.
With the current stay at home measures, you can use the opportunity to rethink your current style – away from public view.
Can we help?
Our team has lots of practical advice to share. If you found these tips helpful and would like us to cover other hair care topics while we are closed, email us at appointments@melissa-salons.com
Stay safe, and we send our love to you and your family.
Melissa x
Share this article
---