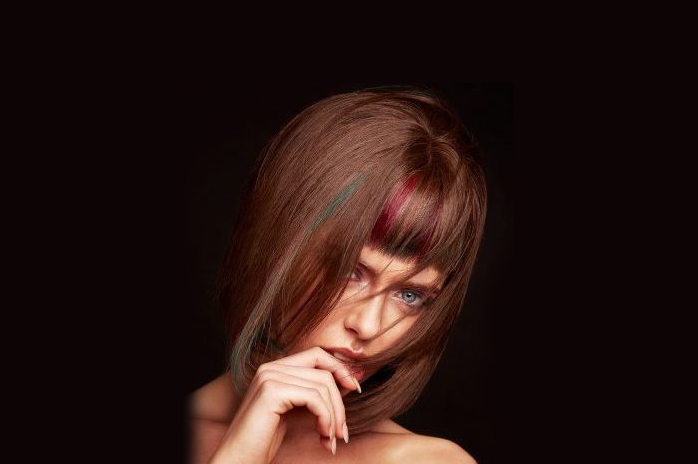 4 tips if you are trying to grow out your hair
21 March 2018
If you are looking to change your look and grow your hair out into a longer style, here are our tips to make the journey an enjoyable… and stylish one for you.
1. Keep up your visits to your hairstylist
Even though you want your current style to grow out, it's important to maintain regular trims to prevent split ends and damage. Trims will keep the tips of your hair nice and healthy.  Rest assured, just because you're growing out your hair, doesn't mean you can't look fabulous in the process.  Talk to your stylist about the look you're going for and they can style your hair along the way to help you get there beautifully.  If hair is growing out, you want it to do so in the right direction for the look you're after!
2. Nurture your hair
The added weight your hair will have as it grows out can put stress on your hair follicles.  So give your hair regular tender loving care as you grow it out.  For example make sure it's well conditioned (treat yourself to a mask as a weekly pamper treatment).  Also perhaps hold off shampooing your hair so much so you don't strip out natural oils.  A cold or cool water rinse at the end of a wash can help to lock-in, rather than lose, your natural oils.
3. Limit your up-dos
Whilst you may be tempted just to hoick up your hair in an up-do till it's grown to the required length, this can put added stress on your hair follicles.  So ease up on how often you go for up-dos.  As an alternative, discuss with your hairstylist about the wonderful variety of long bobs and mid-length styles which you can use as your hair grows.  Take a look at these examples…
4. Hydrate and eat a balanced diet
If you keep yourself hydrated and eat a balanced diet, your hair will grow out luscious and healthy.  Check you are getting plenty of ingredients that hair loves –  like fish, berries and seeds – see this article.  And when we say hydrated, we really mean water.  Try and limit your caffeine, alcohol and other processed drinks as these won't nourish your hair as well. In some cases they will actively dry it out.
Can we help?
If you are looking to grow your hair out and would like support (and a stylish look) along your journey, why not book in for an initial consultation with our team at our Manchester City Centre Salon?
Share this article
---