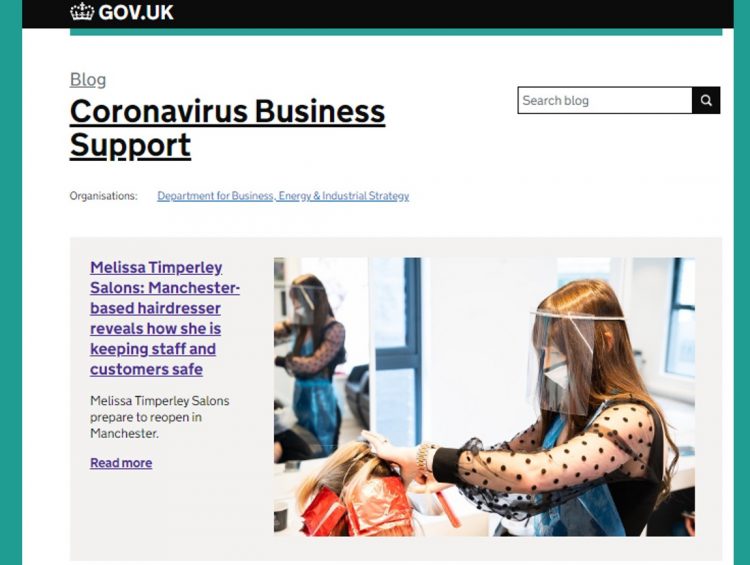 Singled out as representing best practice in our industry
8 July 2020
The Melissa Timperley Salons team are delighted to have been highlighted by both the National Hair and Beauty Federation (NHFB), and the British Government as representing 'best practice' in our industry.
We are featured on the Government website as a 'case study' for hairdressing, and Melissa recently presented a webinar for the rest of our industry with the President and Chief Executive of the NHFB.
Rest assured, when you come to us your visit will be in the cleanest, super-hygienic and safest place we can make it.  Our sole goal has been to be the best business in the UK at creating an environment that protects you, and us.
All our team are fully trained and familiar with all our procedures so that you can relax and enjoy your time with us.  Have a look at the hygiene measures we have put in place.
It's different…but it will be the same too! The same top quality care and advice, a fabulous cut and colour, and all done with the same brilliant team. The same care, consideration, fun and conversation too…even more so, as we have so much to be grateful for.
We are all really looking forward to welcoming you back and hearing all your news.  If you have any questions, do take a look at our Frequently Asked Questions page, or please get in touch.
Share this article
---