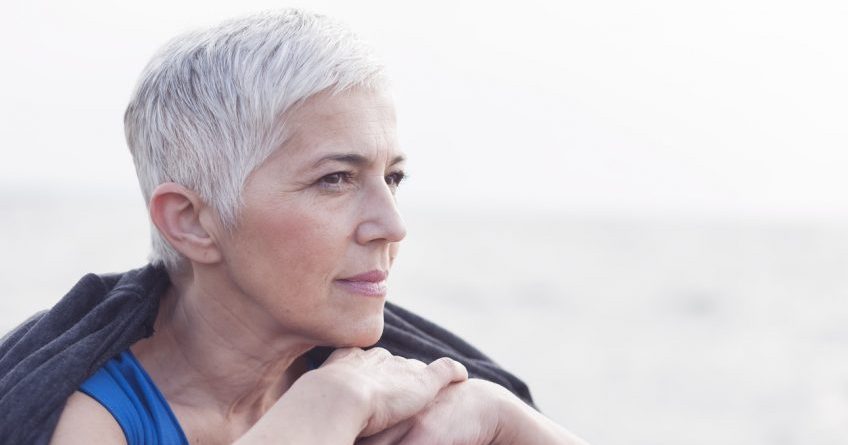 Anti-aging hair care essentials
1 September 2019
The aging process happens to us all in the end and, as we get older our hair can get drier, brittle, thinner and of course change colour.  That's not to say that you can't reduce the impact aging has on your hair. Here are some anti-aging hair care essentials to hold time at bay and let your hair hang on to its youthful vitality.
Anti-aging hair care – replenish from the inside
What you eat and drink definitely impacts on your hair's quality and vitality.  Opt for good nutrients by building superfoods such as fish, berries, lentils and seeds into your diet. They're packed with essential fatty acids for healthy hair and scalps. In particular make sure you are getting enough of vitamins C, E, B3 and B7 in your diet.  Another thing to check is if you're hydrated enough.  Drink lots of water to replenish and do keep an eye on your alcohol intake as this can dehydrate you.  On hot days, after exercise, or if you've been blasted by air conditioning or central heating, do up your intake of water as all of these conditions can cause your hair and skin to dehydrate more quickly.
Keep your cool
Excessive drying and heat from hair appliances causes serious long-term hair damage. So go easy on how often you use dryers and straighteners and always apply heat protective products on your hair before you start. Consider talking to a stylist about alternative styles that don't require so much styling as you get older. You can also get hairstyles which make your hair look thicker and this not only helps thinning hair, but can minimise the amount of products and styling you have to use on a daily basis.
Ease off the suds
Over-washing can strip out important hair oils so ease up on how often you reach for the shampoo. Also try and avoid washing with really hot water as this reduces healthy hair oils too. When you wash your hair, give it a final rinse with really cold water after you've washed and conditioned it. It really helps to boost circulation in your scalp and will make hair shine.
Be gentle
Your hair is more fragile after washing and it's a good idea to not to yank it around when you brush or comb it out whilst wet.  Instead, give it a good brush before your wash so you don't have to brush so much afterwards. At the salon we recommend several Unite hair care products to help replenish and support more mature hair – just ask for our advice.
Colouring up
Also bear in mind that colour treatments can make hair more brittle in the long-term. If you do want to colour-up grey hair, get advice from a stylist about products on the market which are more sensitive and less harsh to aging hair.
Can we help?
For more advice on anti-aging hair care essentials and a style which will boost your hair's vitality as it ages, why not book a personal consultation? Contact our Manchester Salon to book an appointment.
Share this article
---