The Manchester Balayage Centre

At Melissa Timperley Salons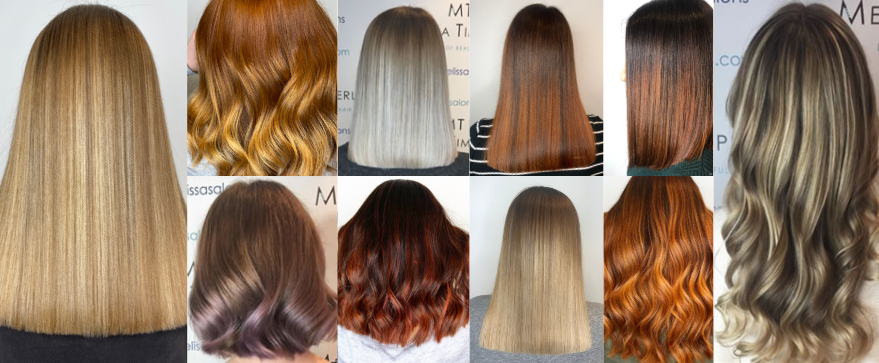 Balayage, the hair trend that changed everything.
And if you're wanting this natural, seamless, celeb-approved hair look, then the Manchester Balayage Centre is your ultimate go-to salon.
We're well regarded in the hair profession, having won multiple prestigious awards that celebrate the best in balayage, cut and colour across the UK.
Ready for beautiful, sun-kissed, natural colour? Let our balayage experts work their magic!
Welcome to the home of award-winning balayage in Manchester
Our award-winning team of experts love this hand-painted technique. It's perfect for anyone looking for a lower-maintenance colour application.
The Manchester Balayage Centre offers a wide range of radiance-boosting balayage hair treatments as well as ombre hair, highlights, touch-ups, toners, and everything in between.
Whichever treatment you choose at our award-winning hairdressers in Manchester city centre, you'll leave with a stunning look thanks to the Manchester Balayage Centre's team of experienced professionals.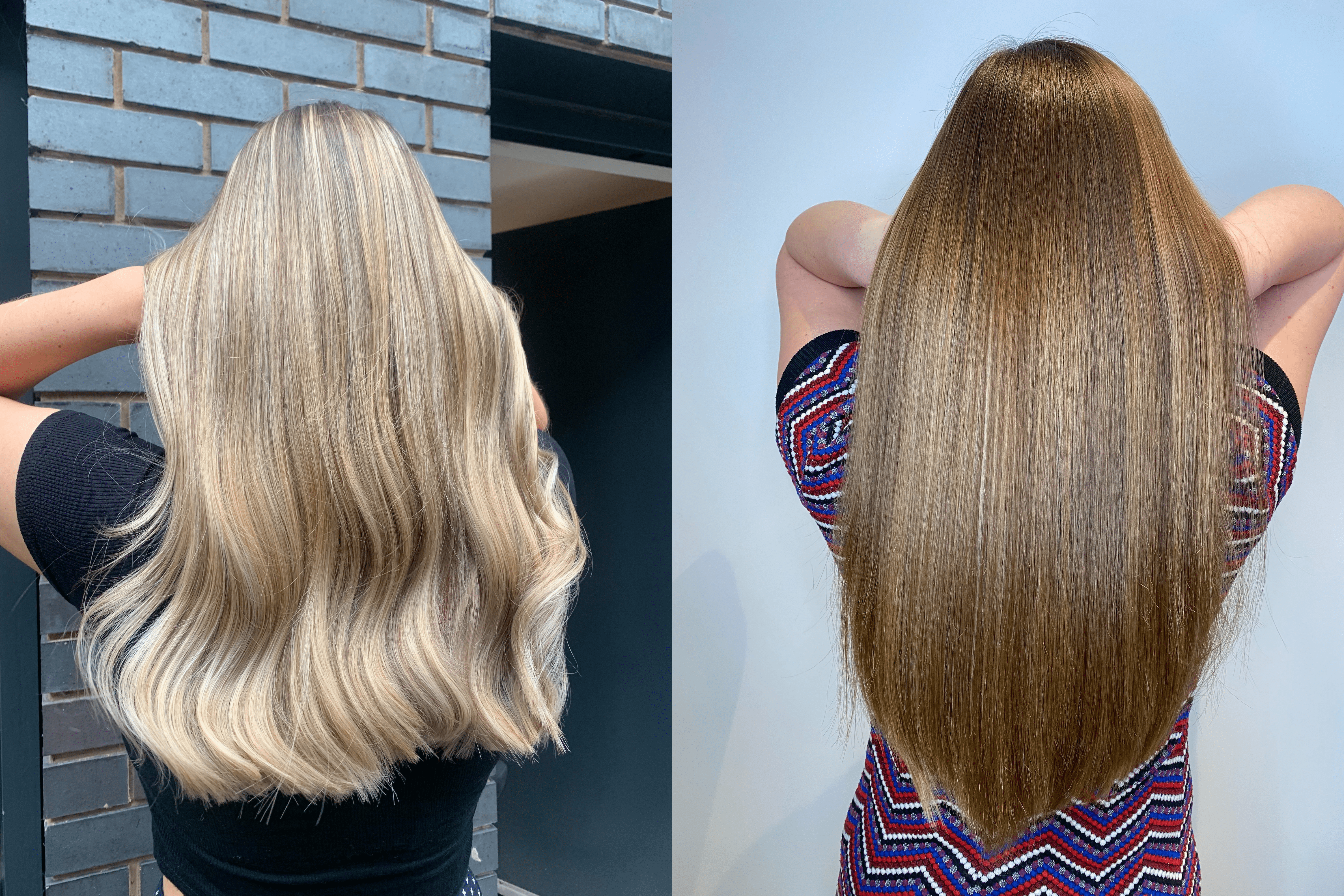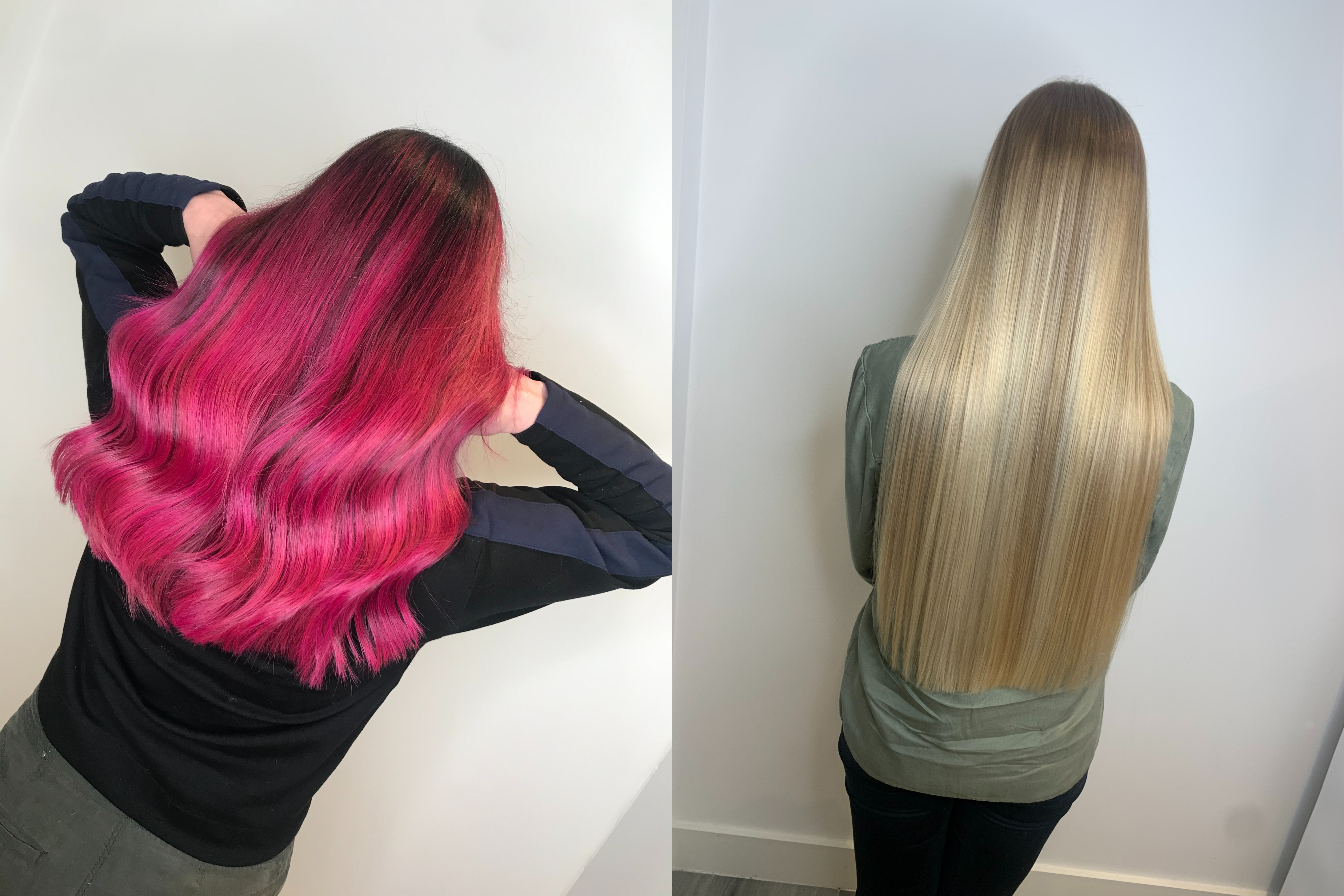 All you need to know
What is balayage hair colour?
You'll have heard about it, read about it, and seen gorgeous examples of it out on the street … but what exactly is balayage?
From the French word for 'sweeping,' balayage has become a popular free-hand technique that is used to 'paint' or 'sweep' colour directly into your hair. If you want soft looking highlights without the maintenance, then balayage  is the way to go.
What is the difference between balayage and ombre?
Balayage is a more natural blending technique for a subtler, sun-kissed look, while ombre hair typically has a more dramatic gradient, with a strong contrast between the darker roots and the lighter ends. If you're not sure which look to choose, our team of experts are here to help!
Call the salon on 0161 834 5945 to book in for a consultation with one of our stylists before booking your colour appointment.
Will I need a patch test before my appointment?
If you're a new colour client with us at Melissa Salons, you'll need a patch test before your appointment. This must be completed 48 hours before your colour, and is a quick and simple way to test for an allergic reaction before applying full colour.
If you have any questions or are unsure whether your patch test is still valid, give us a call and we'll be happy to help.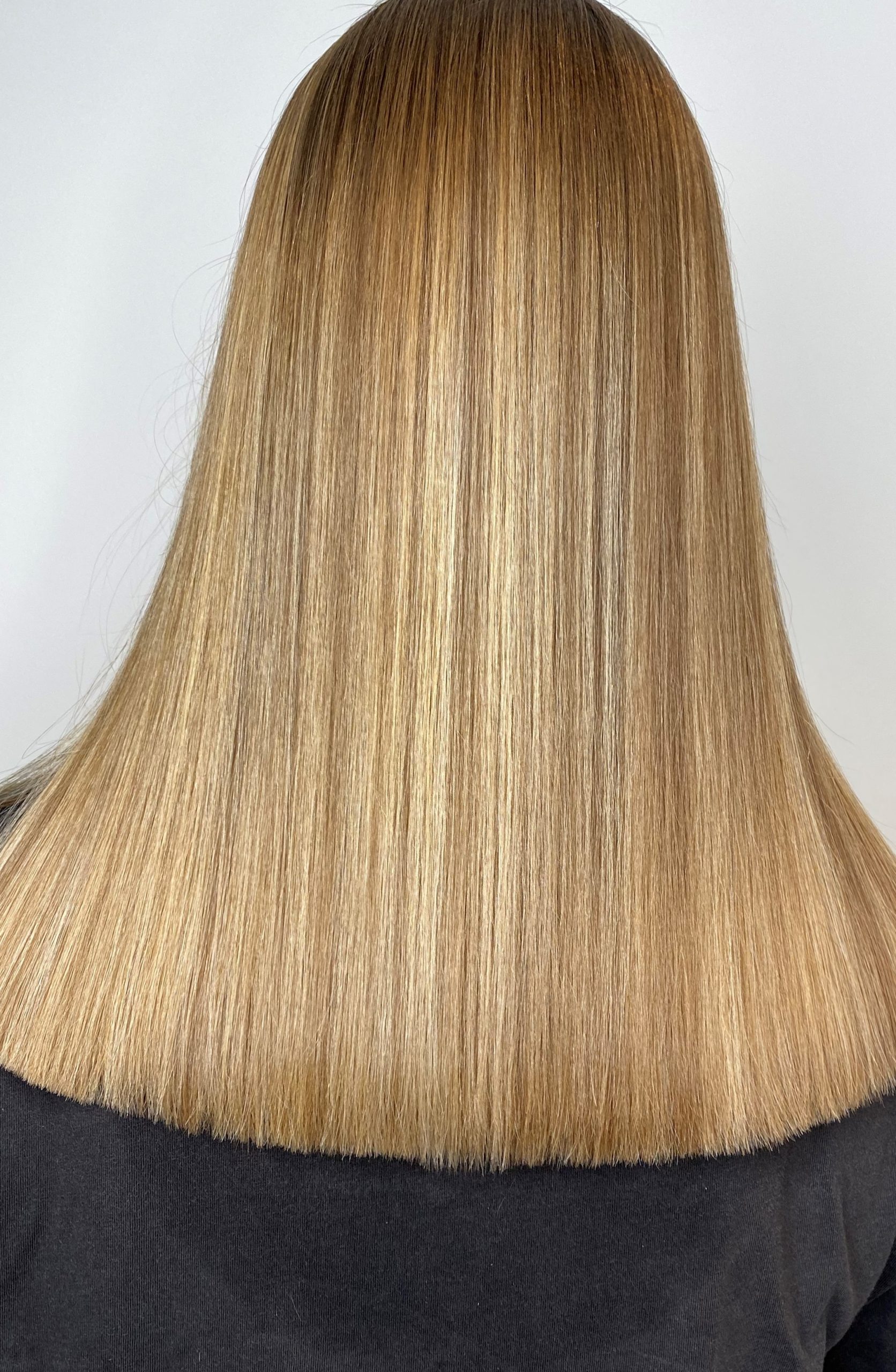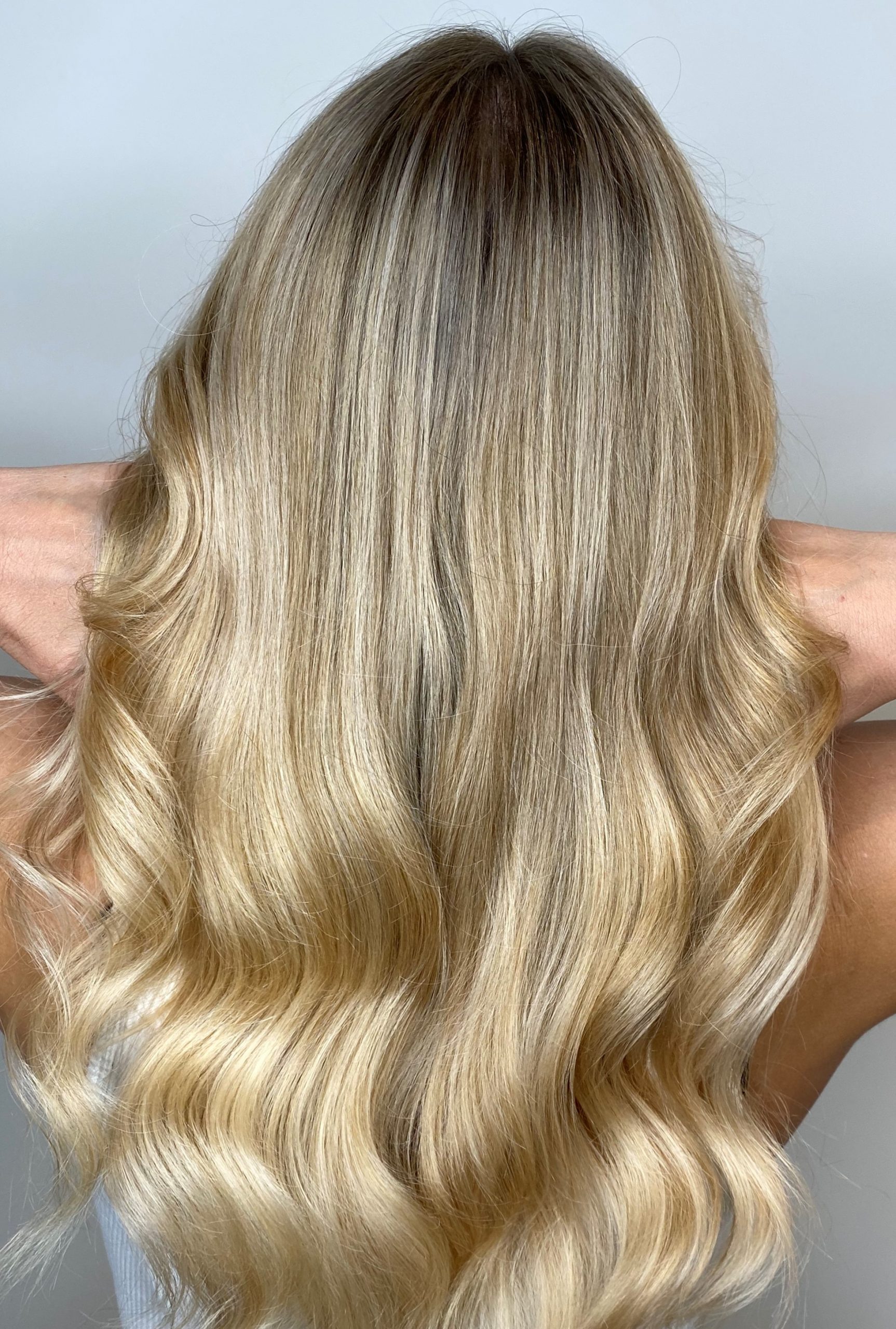 Why we love balayage colour (and why you'll love it too!)
It's a great way to add sun-kissed tones to darker hair colours in the warmer months of spring and summer, and it's just as easy to add deeper notes for more depth in autumn and winter.
If you want to be even more creative, you can easily experiment with vibrant pops of colour without having to commit to a full new look.
Our experts at the Manchester Balayage Centre are skilled at creating a look that's unique to your personal style and have a wealth of expertise and ideas.
Get beautiful hair without the hassle! Balayage is super-low maintenance thanks to no noticeable regrowth lines, unlike traditional uniform highlights or colour. It grows out naturally, without the need for frequent top-up appointment, depending on your style.
We love that everyone's hair is unique – that's why the Manchester Balayage team is focused on creating an amazing individual experience for each of our clients. When you arrive for an appointment at the Manchester Balayage Centre, here's a brief rundown of what you can expect:
An in-depth consultation with one of our award-winning hair colour experts who will discuss with you the colour blends that best suit your hair type, skin tone, features, and style.
A chance to look through images of balayage hair colour we've worked on with existing clients, to help us pinpoint the exact look you want.
We'll share practical aftercare tips and hair care advice for healthy hair, so that you maintain your 'fresh-from-the salon' look when managing your coloured hair at home after your Manchester Balayage Centre appointment.
An explanation of the colour products we recommend due to their long-lasting colour results from trusted brands such as Wella and K18.
Our stylists will create a bespoke balayage colour that's personal to you, your hair, and your style to complement your features and enhance your natural beauty.
We are consistently voted as one of the best hair salons in Manchester for our balayage hair, cut and client experience.
Our balayage pricing
The prices listed are based on our New Talent stylist level and includes a precision cut and blow dry finish.
Select 'Book now' to view more colour services and specific prices of each grade of stylist.
Balayage with root coverage from £208
Full head highlights or balayage from £208
Half head highlights or balayage from £178
Our team are master colourists and are qualified at the highest level in our profession, so you are in expert hands.
Balayage and ombre specialists
The Manchester Balayage Centre has an expert team that has the talent and experience to create the balayage or ombre style of your dreams. Some notable recent creations for our lovely clients include:
Wonderful waves – accentuating curls and waves with colour
Copper tones and deep russets – a stunning way to add depth to dark hair colours
Classic blonde notes – brightening and lifting
Gorgeous caramels – creating a warm glow
Pastel and rainbow shades – touches of lilac, pink and emerald green
We genuinely love creating new colour looks for all lengths of hair, whether it's short, mid or luxuriously long – and we're equally at home working with straight, wavy or curly hair.
Why not take a look at our client journey video to see our customer experience in action?
Maintaining that salon-fresh feel for your balayage colour
As well as looking beautiful, one of the benefits of the balayage technique is its low maintenance. It doesn't require as much upkeep as other treatments because the balayage colour begins further down your hair and has a subtle regrowth that won't need to be touched up. This means that your balayage treatment can last for up to four months.
The Manchester Balayage Centre at Melissa Timperley Salons has decades of experience in perfecting colour creations for all lengths and hair types, and we'll give you lots of tips on how to keep it looking salon fresh.
Let's get you booked in
It's time to book your balayage appointment with us! If you're looking for a sensational balayage, ombre or even more creative colour look, feel free to contact the balayage specialists at our Manchester city centre salon to book an appointment.