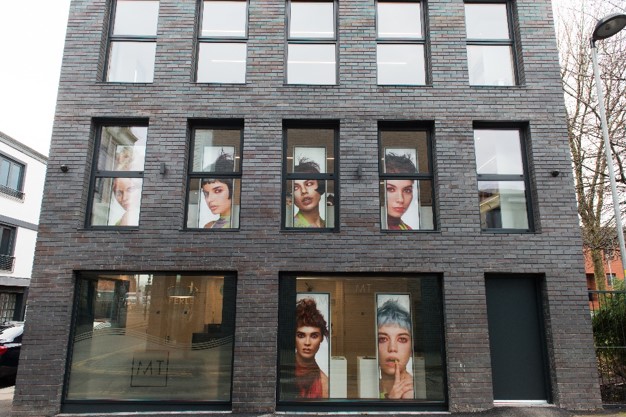 We're getting ready for you
27 May 2020
We wanted to let you know the things we are putting in place to make sure that your next visit to us is a happy, comfortable, enjoyable and, above all, safe one.
We don't yet have a date when we can open and are waiting for guidance from our industry body, the National Hairdressing Federation. In the meantime, we have been working very hard to follow their guidelines on how to style safely in the current social distancing measures.  We have also checked with other salons throughout the world who are about to re-open.
We will be doing all we can to make your visit as comfortable and special as possible. We will offer:
• A single stylist throughout (to minimise unnecessary contact)
• Touch-free sanitisers and soap dispensers (on all floors and in the restrooms)
• Styling stations that comply with social distance rules (we have plenty of room here).
• A fully sanitised and disinfected styling station, surrounding area and backwash (we have procedures to be super-hygienic, for each individual client, all the time).
• A single-use, disposable full-length gown – and a disposable mask if you would like one.
• We will wear approved gloves, protective garments and masks, (so that both you, and us, are as safe as possible).
• All our team will be temperature tested every morning
There will be some 'house rules' for clients visiting the salon of course, and we will be releasing updates on those nearer the time – all straightforward very good practice in keeping with the government guidelines
As you know, this is a fast-changing situation, but we want you to love your appointment with us and fall back in love with your hair!
We can't wait to see you again.  In the meantime, catch all our latest style ideas, video tutorials and tips on our instagram and facebook pages.
With love and all good wishes from all of us, to you and all your loved ones.
The Melissa Salons Team x
Share this article
---