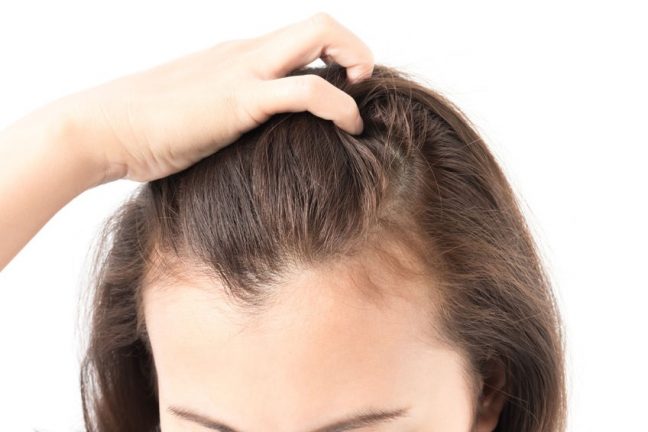 Understanding Thinning Hair And Hair Loss
8 January 2020
What causes hair loss and hair thinning?
The news that Ricki Lake, the 51-year-old US talk show celebrity, has been struggling with hair loss for 30 years hit the Press recently. In an interview she said that this has made her feel suicidal on a few occasions. So she has now decided to opt for a short hair buzz cut to help her to deal with her hair loss.  Ricki traced her hair issues back to playing Tracy Turnblad in the 1988 film, Hairspray, where the constant processing of her hair and teasing it out for that Hairspray 'look' had a detrimental effect.
Coupled with (in her words) "yo-yo dieting, hormonal birth control, pregnancies, stress and hair treatments for her own TV shows, and it is easy to see how hair fragility and loss can develop.

Hair Loss Is A common problem
Other celebrities who have gone public on similar problems include the Loose Women panellist, Nadia Sawalha, who experienced hair loss after having children. And Little Mix's Jesy Nelson blamed her hair loss at age 13 on mixture of bullying and stress.
That's not all, actress, Kiera Knightly says that she wears wigs when filming because the effects of regular dying on her hair, and Sex in the City's Kristin Davis shared her experiences of thinning hair on social media in 2017.
Thinning hair and hair loss are not just confined to celebrities by any means.  We see a lot of similar conditions in the salon and many women in particular want to find a place of understanding and acceptance.  Hair is such an integral part of who we are as a person that we are very sensitive to thinning hair and hair loss.
A 'no embarrassment' approach
At Melissa Timperley Salons we adopt a 'no embarrassment' approach in the salon and, whilst we are not Trichologists or doctors, we can advise on styles which help to make the most of your hair condition and avoid further damage.  We've given some general advice below.
Our Three C's Consultation approach focusing on cut, condition and care, is part of our in-person advice for clients who visit us in the salon.
For many clients this consultation is enough to make a huge difference to their look and the quality of their hair over time.
However, some conditions do, of course, require the advice of specialists due to medical conditions or the effects of medical treatments and we can signpost areas of help.  At the base level, a lot can be done as part of your day to day regime if you are worried about thinning hair. Come and talk to us.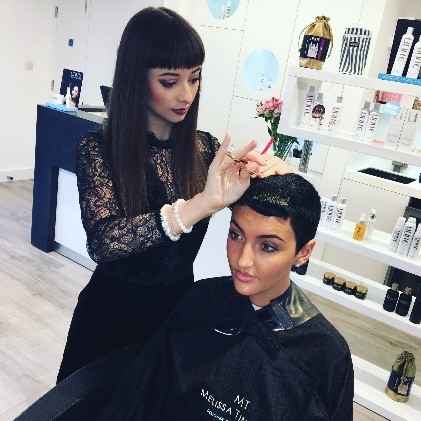 If your hair is thinning, our advice is to avoid doing these poor hairstyling practices:
1.  Don't use a wet-look style or lots of products such as mousse.
These can make the gaps between your hair follicles wider as the hair shafts stick together after the use of such mousses and gels. Similarly, if you use hairspray, use it sparingly and at least 12 inches from your head to avoid wetting your hair and getting too much product on it, otherwise it will create the same appearance as the wet look and highlight the thinning nature of your hair.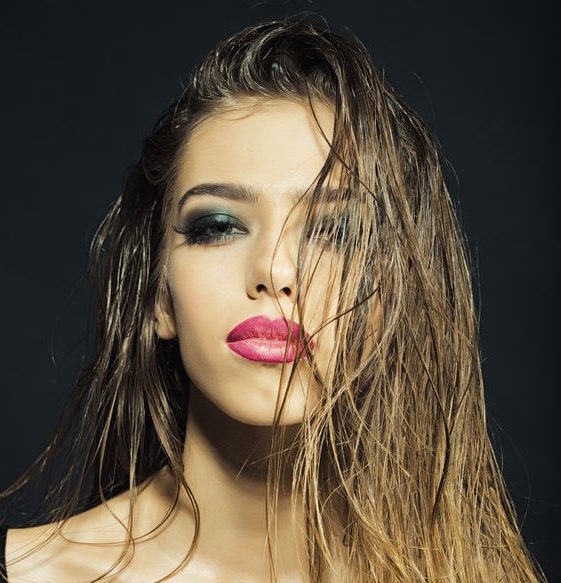 2.  When using hair dressing appliances, be both gentle and careful.
For example, use low heat on your hairdryer, and put heat protection on your hair if you're using straighteners.  In essence, treat your hair with the same care and gentleness you would apply if you had delicate or sensitive skin.
That may mean allowing your hair to dry naturally (or on the lowest hairdryer heat setting) and refraining from using your brush until you need it for final styling.  In other words, avoid constantly bringing the brush through your hair as it is likely to stress it unnecessarily.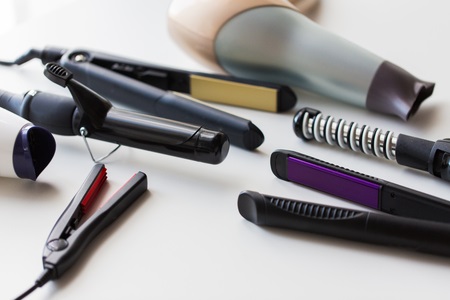 If you are worried about thinning hair or loss, do contact our friendly and supportive team for an inital consultation. Tel 0161 834 5945
Share this article
---