K18 Salon Treatment
Undo hair damage with unique peptide technology
Repair damaged hair and make your hair feel like new
What is K18 hair?
K18 is a haircare product we use in the salon with patented ingredients clinically proven to reverse hair damage caused by chemical services, over-styling, heat and environmental damage.
Someone described it to us like this: "K18 can be seen as the upgraded version of Olaplex. It's like having a new iPhone compared to an old phone".
It repairs your hair by reconnecting the damaged keratin chains that are the building blocks of hair, restoring its strength, softness, smoothness and bounce. Essentially, it makes damaged hair feel like new.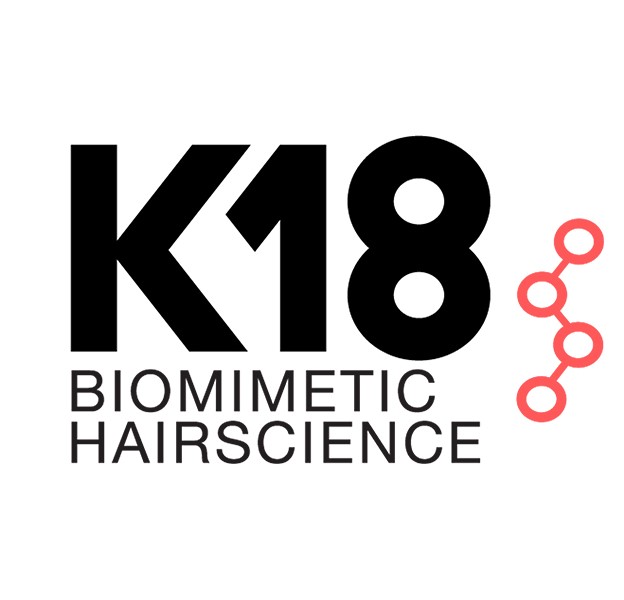 How does it work?
The inner structure of hair is made up of polypeptide chains (also known as keratin chains). When these structures get damaged, keratin chains break.
Unlike traditional hair treatments and conditioners that coat the hair, K18 works to penetrate the hair's inner layer and reconnect broken chains, reversing the signs of damage.
K18 is perfect for strengthening hair before chemical treatment or helping to repair damaged hair. Damaged hair is dry, brittle, dull and can lose its shine and elasticity.
It is an ideal hair treatment for:
Bleached or coloured hair
Heat styling and heat-damaged hair
Hair that has undergone any kind of chemical service such as permanent waves
Hair suffering as a result of environmental stressors such as dry winter air, strong sun or pollution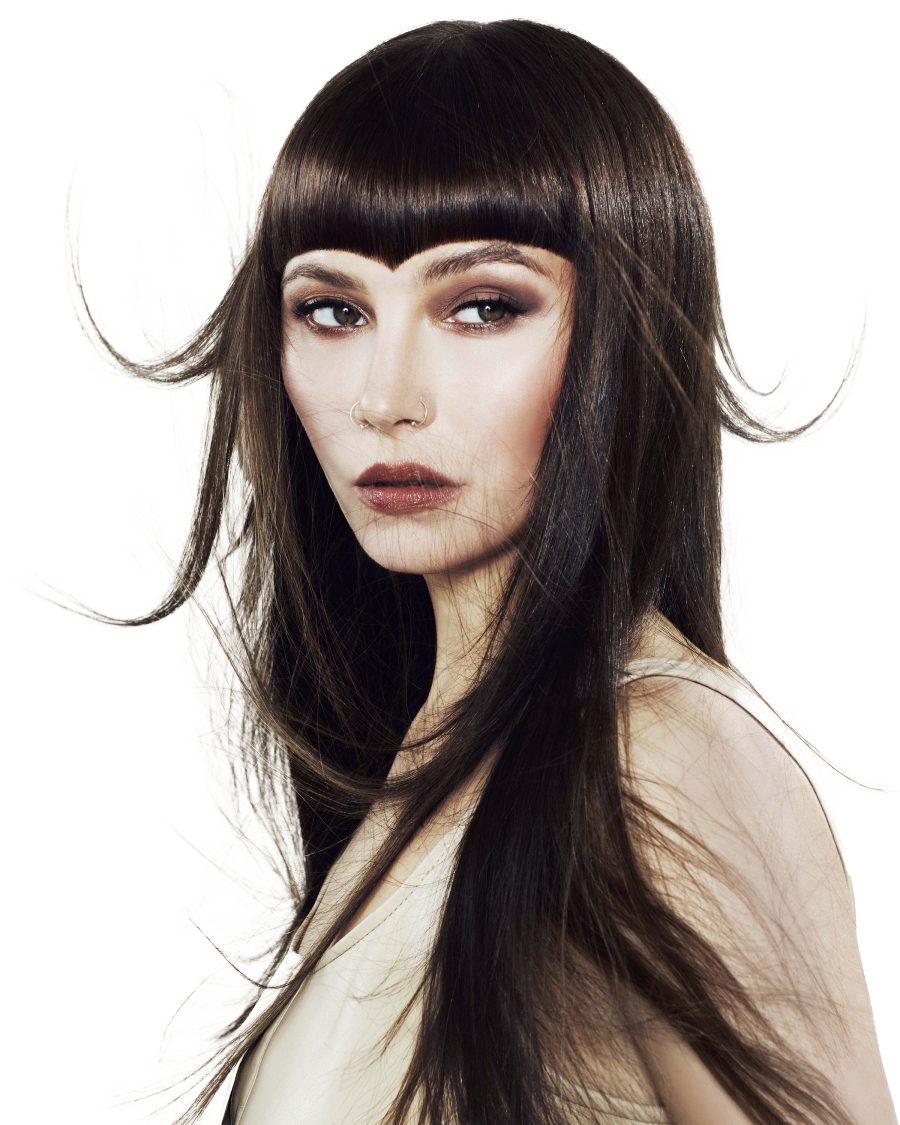 Why you'll love it
K18 repairs hair by restoring its core structure to renew strength and elasticity.
Strengthens hair
Restores smoothness and softness
Restores bounce and flexibility
Promotes manageable hair with fewer tangles
Suitable for all hair types
K18 can also be used as an at-home treatment to restore hair, reverse damage and leave you with that salon-fresh feeling at home!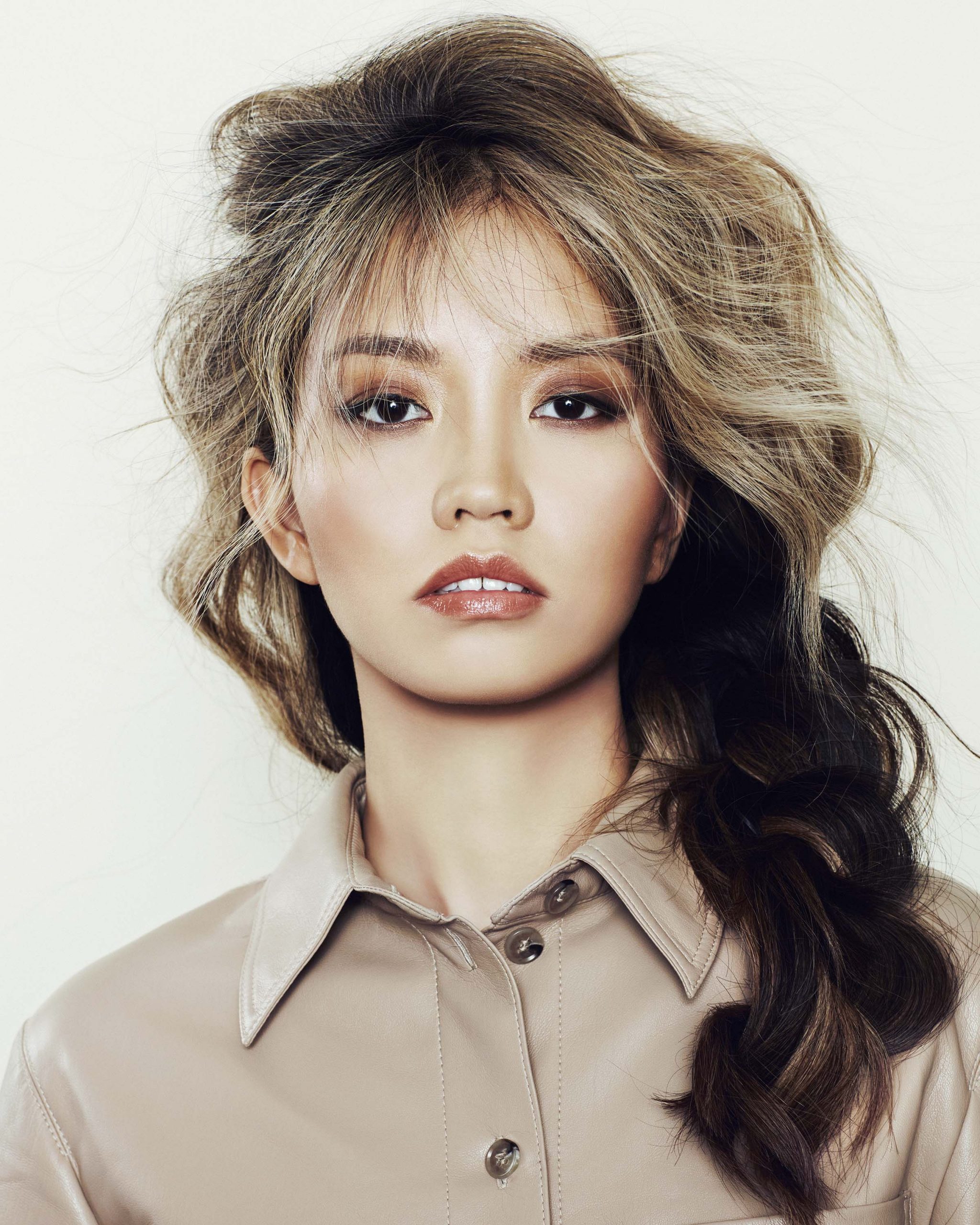 FAQs
Is K18 suitable for my hair type?
K18 is suitable for all hair types, which makes it a fantastic addition to our salon offering. Any hair type that is in need of a hydration boost will love K18, thanks to its wonderful ability to heal hair from the inside out.
Is K18 only for coloured hair?
K18 is perfect for any type of hair – coloured or not – that needs a hydration boost. We especially recommend K18 for coloured hair but there are plenty of other factors that can damage hair too, such as pollution, sun, and different styling products. Everyone can benefit from k18!
How long does K18 salon treatment take?
Watch your hair transform in just 4 minutes!
The really big benefit is that the treatment only takes a few minutes, but the results are long-lasting. Sounds like a big win to us!
Is K18 cruelty-free?
K18 is vegan and cruelty-free which is another reason we love it here in salon. Hair repair never felt so good! K18Hair is also free of sulphates, parabens, phthalates, silicones, artificial colours, sodium chloride and formaldehydes.
Meet our experts
Our vision is to design beautiful hair to the highest possible standards in a calm, relaxing environment. The Melissa Salons team recently won Best UK Salon for the third time, as well as UK Salon Team of the Year for the second time at the prestigious British Hairdressing Business Awards. We love that our hard work is being recognised but best of all it means that our wonderful clients are leaving our salon feeling fabulous, and with beautiful hair!
Our stylists are trained to combine expert precision-cutting techniques with high-quality products and the latest trends to create stunning hair that suits you and your lifestyle.
Time to experience our award-winning salon for yourself?
Let's get you booked in!
Our Manchester city centre location means we are ideally placed with plenty of transport links, shops and bars nearby.
We can't wait to meet you! We want you to leave our salon with healthier hair that leaves you looking and feeling fabulous. From beautiful balayage to fabulous hair treatments and precision haircuts, we can't wait to welcome you into our salon.