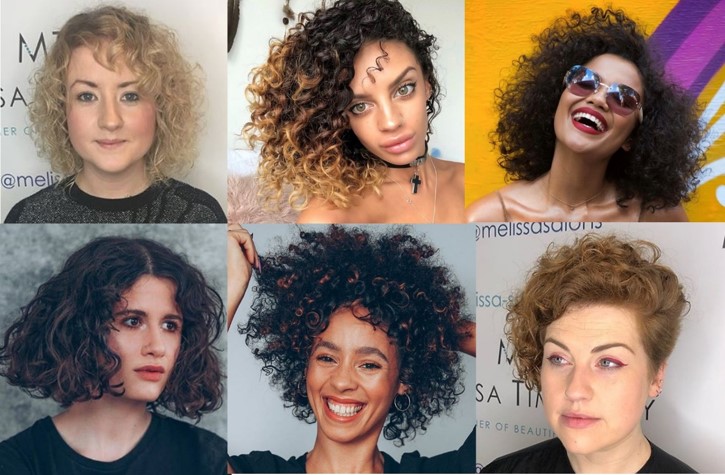 How to nurture your curly hair
2 April 2020
The Melissa Timperley Salons' team are masters in caring and bringing out the best in curly hair.  Our mantra is to 'celebrate your curls'.  That means caring for, and not trying to hide, your curly locks.  It's amazing what a bit of tender loving care can do.
We asked the team members for a tip on how to nurture and care for curly hair.  Here's their advice…
Melissa's Tip:  Work bottom up not top down when detangling a knot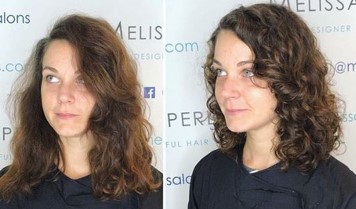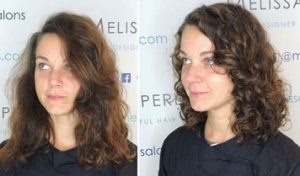 Combing your hair from the bottom up helps you to gently tackle any tangles and knots.  This helps your hair more because you are not putting added pressure on the roots.
Also, do use a wide-toothed comb (never a brush) on your hair.  You want to keep as much definition in your curls as possible.  The tighter the teeth in your comb or brush, the more likely you'll split curls and end up with frizz.   Respect your curls natural pattern and flow and work with, rather than against them.  If you'd like advice on particular curl-friendly combs, do ask one of the team.
Sara's Tip: Get regular trims to keep the boing in your curls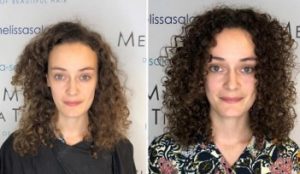 No hair looks good if it's damaged by overheating or other wear and tear.  Curly hair suffers in particular and split ends can make it frizzy, excessively knotty and unwieldy.
So it makes sense to have regular trims.  These stop curls getting 'weighted' down by hair damage or by the hair catching via split ends.  A trim will keep the bounce and boing in your curls and bring you a more vibrant and manageable hairstyle.
Do be sure though to go to a hairstylist who is a master of cutting curly hair.  It does take skill and you want the outcome to be a joy not a disappointment for you.
Rebecca's Tip: Wise up to products which will hydrate and rejuvenate your curls
Sometimes clients tell us they're baffled which products to use on their curly hair.  It can certainly be hard to find products which will gently hydrate and rejuvenate curls.  Some products include a lot of oils which can leave curls heavy, oily and in some cases claggy.  Not a great look.  Other products can be very strong and almost 'glue' curls into place when they dry.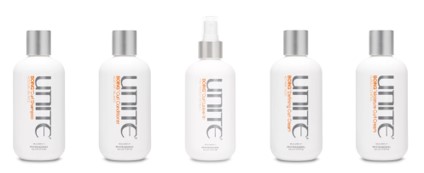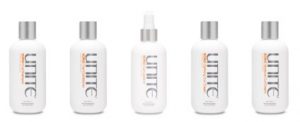 We really recommend the Unite BOING product range. Covering shampoo, conditioner, leave-in cream, as well as defining and moisture curl creams it is designed especially to bring out the best in curls.  It's also gentle and nurturing so creates a very natural effect.  Talk to one of the team about each one and how best to apply it.  Believe us, the BOING range is really simple and easy to use in busy lifestyles.
Izzy's Tip:  Give yourself a special conditioning treatment from time to time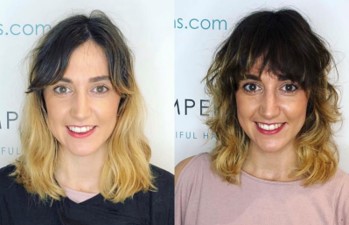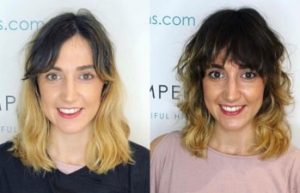 Different things take their toll on your hair from time to time – seasonal weather conditions, hormones, stressful times, diet etc.  So if your hair feels as if it needs a pick me up, it's sensible to give it a little boost.
Just like Rebecca's tip – the answer isn't always to slather loads of heavy products on your curls.  Pick something a little gentler – one that will give your hairstyle fullness and width, but not weighing down the length.  This will only stretch and damage your curl definition in the long-run.  We really like Innoluxe treatments for this.  It can give that much needed boost and repair but with a light touch on your curls.
Faye's tip – go to sleep with your hair up!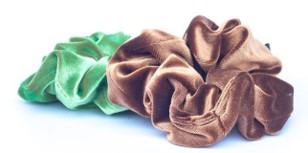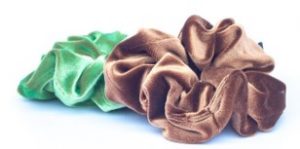 Your night-time pillow can take its toll on your curls' definition, but it is important to get a good night's sleep to keep everything healthy.  An answer then is "Pineappling". Loosely gather your hair at the highest point of the head. This protects the curl pattern but helps your hair maintain natural volume and also prevents a 'bedhead' look in the morning.
Don't tie the hair in too tightly as you don't want to put stress and pressure on the roots or wake up with an added ridge in your hair.  A loose scrunchy should do the trick.
In the morning just take out the scrunchie and give your hair a gentle shake.  Also consider switching from pillow cases with cotton or polyester in them to silk.  Sounds a little extravagant but it's a wonder how less friction it builds up.  This makes your hair look more hydrated and sleek as time goes by.
Can we help?
If you would like to make the most of your curly hair do get in touch with one of our specialist team for an initial consultation.
Share this article
---