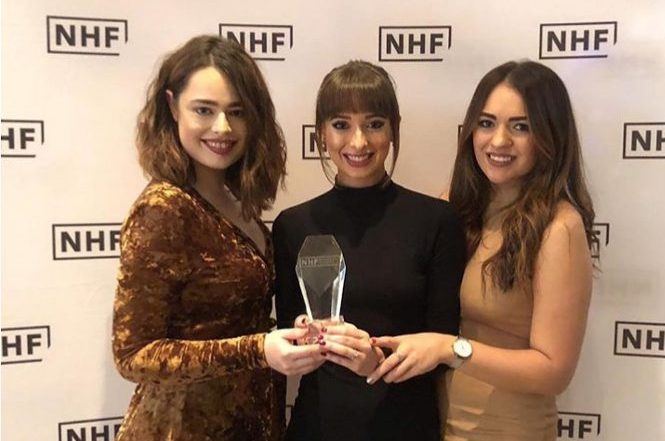 We Won! Melissa Timperley Salons Awarded Best Client Experience
7 November 2018
In a glittering award ceremony at Manchester's Hilton Hotel on Sunday 4th November, Melissa Timperley Salons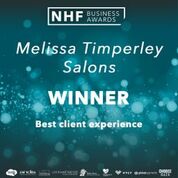 was awarded the National Hairdressing Federation's (NHF) Best Client Experience Award.
The NHF's Business Awards celebrate the success of outstanding professionals in the UK's hair and beauty industry. Melissa Timperley Salon's approach to client experience was originally inspired by a 300-person survey of what clients wanted from a visit to a Salon. The findings led the team to develop a 12 point commitment to an Extraordinary Client Experience. It has been at the heart of the team's approach since the Salon opened. You can see a video of the experience in action here.
As part of the judging process for the award, The Salon was visited by a mystery shopper. Their report awarded the Melissa Timperley Salons' team top marks and featured delighted comments including "I thoroughly enjoyed the whole salon experience and would highly recommend anyone to visit."
A growing collection of Award successes
This award is the latest in a series of award wins the Salon has gained since it opened just under 2 years ago.  These include Best New Salon, Best Independent Salon, Best Male Fashion Look and Talk of Manchester Best Newcomer Business Award.  Only recently they also won the award for Best Marketing at HJ's British Hairdressing Business Awards – another highly renowned Award Ceremony in the UK's hairdressing industry.
Commenting on the Award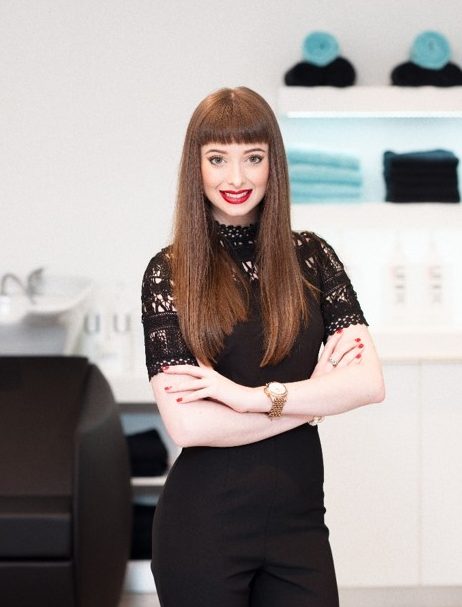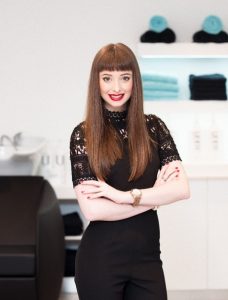 Commentating on the Award, Melissa Timperley said,
"I'm so delighted. When I founded the Salon, I set out to make people feel special and to give them an hour of peaceful 'me-time'.  I wanted to create an oasis of tranquillity where clients are treated as people and not commodities. We are thrilled and delighted to be honoured with such a prestigious award and the public recognition that people love our salon experience."
NHF President, Agnes Leonard said: "What a fantastic achievement for Melissa Timperley Salons to be announced the winner of our Customer Experience Award.  The NHF awards recognise the success of some of the best businesses in the hair and beauty industry. We didn't think the entries could get any better, but this year they have gone from strength-to-strength, so our expert panel of judges had a tough job making their selections. Receiving a NHF Business Award is a huge accomplishment for Melissa Timperley Salons so they should be thrilled with what they have achieved!"
Why not try the award-winning experience for yourself?
Contact the team on…
…to find out more or book an appointment.
Share this article
---