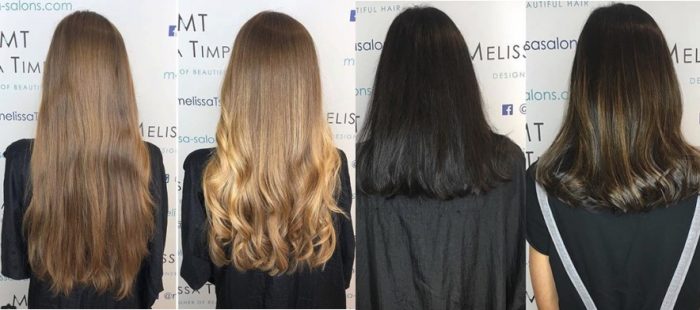 New Year, New Hair?
9 January 2020
There's more fun ways to change your look in January than just hitting the gym!
A New Year has dawned and with it a new decade.  The press and social media are full of diet tips and fitness regimes, but there is a much easier – and frankly more fun- way to freshen up your look after the festive excesses and give yourself added confidence.
Booking in at Melissa Timperley Salons for a high-quality cut and colour treatment can give your appearance a real lift and can often making you look thinner and younger. Who wouldn't want one of those two? Take a look at the example before and after transformations below and you'll get the picture.
Precision cutting
Adding in layers, textures and even tidying up ends can also give you a more sophisticated and sleeker appearance.  So too can thinning out thick hair, or even going for a much shorter hair style.
Start embracing your natural hair texture
If you've been battling with your natural hair texture, such as constantly straightening curly hair, why not find a specialist who can create a style which celebrates your asset (rather than tries to suppress it). At Melissa Timperley Salons we've helped so many clients transform their looks, by creating styles which played to their natural hair texture and colour.  They told us how liberating this felt and how their confidence was given a real boost – just through a haircut and spending an hour with us in the salon!
The BEFORE shots are on the left-hand side and the AFTER shots are on the right
Using colour
Our styling specialists at Melissa Timperley Salons can use different shades of colour in different sections of your hair to add light and dark tones. These in turn make your facial contours or eyes stand out more. Booking into The Manchester Balayage Centre at Melissa Timperley Salons and asking for a balayage colour is a great way to achieve this.  There are lots of other options too that work on both short and long hair.
The BEFORE shots are on the left-hand side and the AFTER shots are on the right
Go to a specialist who invests time in you
At the Melissa Timperley Salons, our styling specialists always include an initial Three C's consultation element in every client appointment. This enables us to assess not just the look you want, but how best to create it to support your natural colours, facial tones and structure and even lifestyle.
We want you to have beautiful hair – not just in the salon, but also in your daily life when you get home.  That's why our appointments have longer time allocated to them, so you get complete one to one attention to create a look you will love.
So what will it be this new year, flogging in the gym, a hard-core diet, or a 'new you' look with a great cut or colour?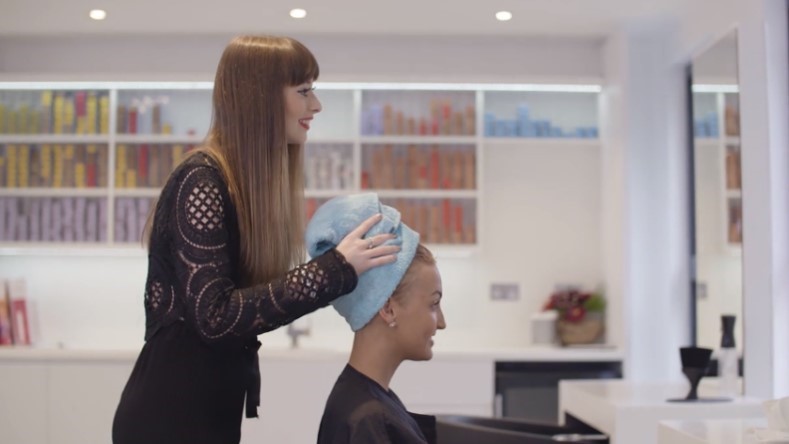 Enjoy the new year with a new you!
It's often said that most people break their New Year's resolutions by the third week in January.  Just because you want to look good, doesn't mean you have to put yourself through a grilling.  Instead, why not celebrate yourself? Treat yourself to a new look which puts a spring in your step, gives you added confidence and makes heads turn for the right reasons.
Can we help?
If you are thinking of a transformation to get your 2020 off to an amazing start, why not book in for an initial consultation with our friendly team of styling and colour specialists. We can discuss your colour preferences and find styles and tones to create a simply stunning look for you.  Contact us on tel 0161 834 5945, email us at appointments@melissa-salons.com or book online at www.melissa-salons.com
Share this article
---