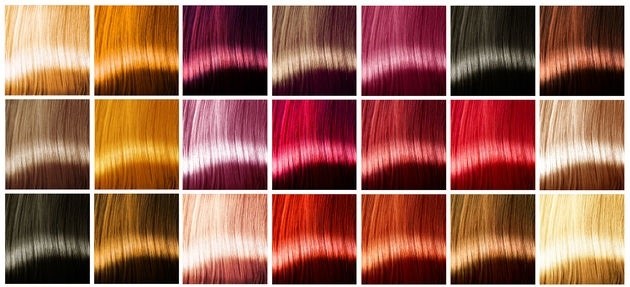 New allergy test ahead of all colour appointments
25 March 2021
The Government and our industry body, the National Hair and Beauty Federation, have introduced new and compulsory rules for 'Allergy Testing' in hairdressing salons ahead of colour appointments.  The rules mean that before any client of any salon can have colour on their hair, they have to have an allergy test (a skin test).
Keeping you safe and well
The reasons for the test are that the ingredients of home hair colour, Henna and even the coronavirus itself can cause you to have an allergic reaction – even if you have used colour for years.
Our priority is to keep all our clients safe and a thorough, professional allergy test is essential as we commence colour appointments again.  Insurers of hairdressing salons are insisting on this.
The test is an important precaution and, if you have any concerns about its effects, you should consult your doctor before having it.
Salon reopening date implications
We cannot do any allergy tests before the Salon's potential re-opening date of 12 April. That would be breaking the lockdown law, so we will only have cuts and consultations in the salon in the first few days after 12 April.
We will be contacting those clients affected who have colour appointments with us in the few days after 12 April, to re-arrange their appointment. 
You will have to physically come into the salon for the test to be professionally applied. There are no 'home tests' that are covered by any salon insurance providers. We will have a dedicated member of the team available for skin tests between 9am-6pm on 12th and 13th April, so please, if possible, pop in on those dates. 
For clients who cannot make 12th/13th April please be aware that the test needs to be done at least 48 hours prior to your appointment. This skin test is compulsory and unfortunately we will be forced to cancel the colour appointment of any client who doesn't have a new allergy/skin test with us.
With thanks for your understanding, and love from all of the Melissa Timperley Salons Team
We look forward to seeing you soon!
Share this article
---