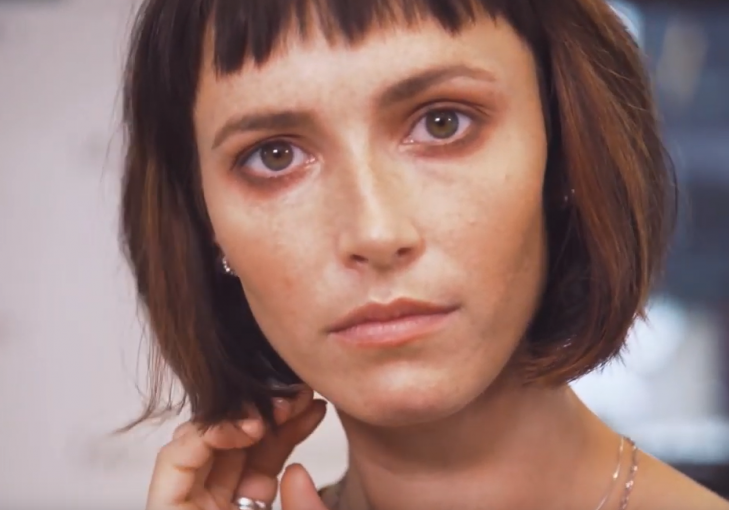 Messy Fringe Tutorial With Melissa Timperley Salons
16 November 2019
The messy fringe is so on trend right now. Whether or not you've had a fringe before this It Girl Fringe is a great option suitable for most face shapes. A messy fringe adds the ultimate sex appeal to your style (channel Taylor la Shae vibes!) But a fringe takes care and attention to get it right. Now get ready to learn how to how to create the most wanted it girl fringe with Melissa Timperley Salons!
1.   Start by wrap drying the hair
To make sure your it girl fringe stays in from morning to night (even if you have a jump or as we in Manchester call it a calf's lick). You'll need to prep your hair with the 7 Seconds Spray. Simply spray this clever little formula throughout the hair and blow dry your fringe from side to side.  This is called wrap drying and is a life changing technique for fringes. You can thank us later!
2.   Pick a good hair stylist
This it girl fringe need to be cut properly so please pick your hair stylist wisely.  Ask them to cut the hair without tension in a comb. The secret to success is to take out weight from the very edge of the fringe in little triangle sections and to make sure it curves towards the temples for a flattering cheekbone emphasizing shape.
3.   It's time to create your ultimate messy fringe
To create our messy fringe look, Melissa Timperley is using the GHD air hairdryer and Vess brush. (available in salon) However if you don't own the GHD hairdryer, don't worry! You'll be able to style your it girl fringe using similar techniques at home.
Top tip: if you have limp, fine or greasy hair, UNITE 7 Seconds Refresher is the perfect dry shampoo for adding texture and body to a fringe but just like you would apply a deodorant before you have sweated do the same with your dry shampoo – apply on freshly washed hair to prevent grease from forming.
What you will need to create the look
To copy the it girl Fringe brought to you by Melissa Timperley Salon, you will need the Unite 7 Seconds Spray to prep the hair. Keep your fringe from going greasy with UNITE 7 seconds refresher
Did you love learning how to style your new it girl fringe? But don't worry if you don't have a fringe, as there's plenty more tutorials available by Melissa Timperley Salon!
Share this article
---