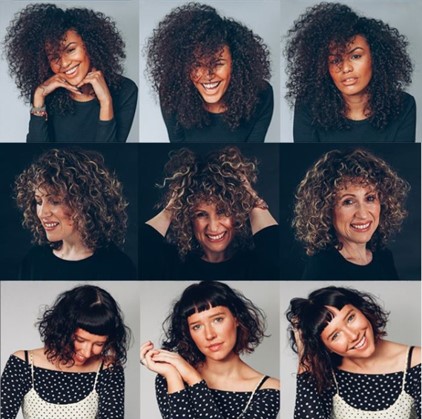 Make the most of your curly hair
26 March 2020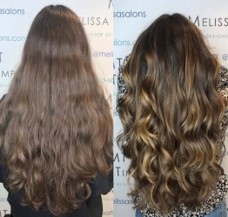 Curly hair has gone from being downright ignored to taking centre stage and the 'must have' look thanks to social media and TV. We've noticed many more advertising campaigns featuring curly haired girls.
It's great news! Clients who were born with naturally curly hair are finally beginning to feel more confident about rocking their look and keeping the straighteners in the drawer.
Support rather than suppress your hair
Curly hair can be tricky to deal with, but with the right cut, products, and care, curly haired girls and boys can embrace their curls – and love them! It all starts with a great precision cut as the basis of the 'look'.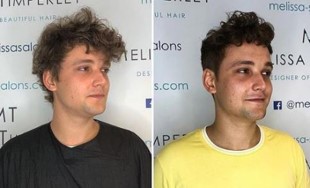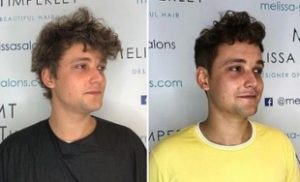 So choose a stylist who is an expert in curly hair – they should be adept at cutting all textures and hair types, of course, but there is no substitute for a stylist who really understands what is required to create the style you want – and equally importantly – has the skills and experience in dealing with curly hair to achieve it.
Understanding what needs to be done, and having the ability to do it, are not the same thing!
Curls are unique
Curly hair comes in lots of different shapes and styles and levels of tension – there's no such thing as one single curl pattern. Even on your head, you are likely to have several different curl patterns! ahead. In our experience, for most people curly hair tends to behave better if it's allowed to grow a little longer as the weight of the hair weighs down the curls resulting in less volume to manage.
However, many of our curly haired clients want their hair short – and a short and sassy style can be a real 'head turner' as long as you get the right cut.
Often the technique required involved cutting in strategically placed and subtle layers which will allow your curls to move and have the right amount of 'spring' for the look you are going for.
If you want to go shorter, you can find plenty of inspiration from celeb photos who have beautiful short, curly hair.
5 ways to make the most of your curly hair
With the right cut, styling curly hair at home can be relatively easy – if you follow some curly hair 'good practice' advice.
Drying your hair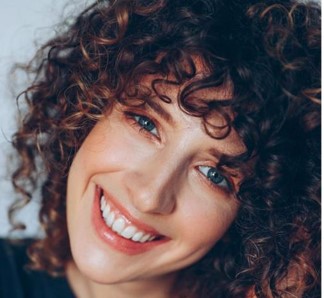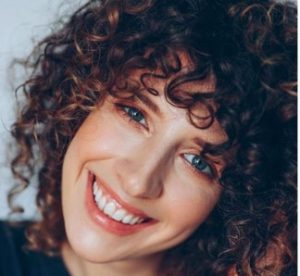 If you dry your hair, be sure to use a diffuser on a warm, not hot setting – and do it gently.  If you blow dry your hair
the best thing you can do is to let your curls air dry, but we recognise that with the busy schedules we all work to, that option is not always available.
If you can air dry, the most effective way to do this is to cup and squeeze curls in the palm of your hand every 10 minutes or so until your hair has dried.
Which products?
Using the right products is a 'must' for curly hair as all curly hair types tend to need effective moisturising to look their best.
Stay clear of products that contain alcohol, which can tend dry out your curls. For example, we advise against using hairspray as it contains a lot of alcohol, which can cause frizz and dries the hair out even more.
If you like to create volume, we recommend avoiding products with Propylene Glycol, sulphates and parabens, and shampoos with silicone in as they dry your hair out more. They create the illusion of healthy hair but actually clog pores and dry hair from the inside out.
Deep condition once a week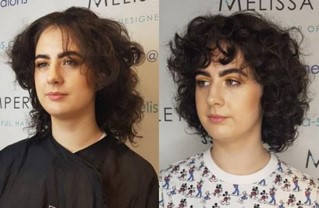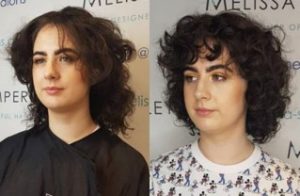 Try to create some time to give your hair a deep condition once a week. Deep conditioning is really important when you have curly hair; it builds the strength and integrity of the curls and gives the curls a good dose of hydration, which gives your hair the bounce it needs.
Washing your hair
When washing your hair these three things make a real difference – wash your hair with warm, not hot, water – water that is too hot opens up the follicles and can lead to damage.
Avoid further damage by ditching the towel to dry your hair; instead use an old smooth cotton T shirt – it's much gentler – pat dry or lay your head on the T shirt on the floor, don't rub.
Silk or satin beats cotton!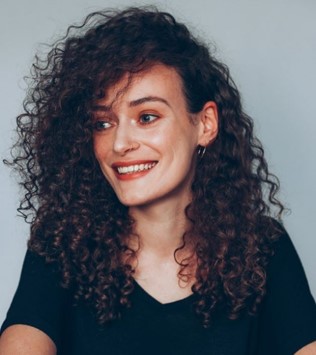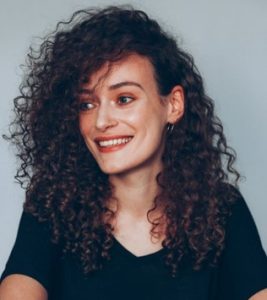 Finally, when your hair is dry, get yourself a satin or silk pillowcase – it creates less friction than a cotton one and you are much less likely to wake up with that 'bed head' look.  All simple tips, but they add up to a massive difference!
For general maintenance get your hair trimmed on a regular basis. rimmed hair is very important. Split ends never curl as beautifully as healthy, trimmed hair does.
If you pay attention to your home care treatment for a few weeks you'll see big improvements in your hair condition, and have the added bonus that it will take a lot less time to style and look after.
 Can we help?
Our team of specialists will help you create your dream curly hair look.  Contact us today for an initial consultation.
Share this article
---