Knock 'em Dead with Red this Valentine's Day
11 February 2017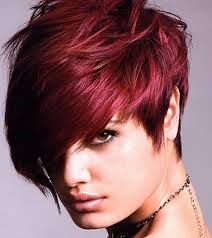 In the run up to Valentine's Day, it seems everything's turning red.  So why not use the colour of the season to your advantage?  A red hair colour style can make a big impact on your image and appearance.
There's no doubt about it, red turns heads. But it's important to choose your colour carefully to create the impact you want.
Here at the Salon, we've done everything from the bright red ' notice me' looks to more mellow maroons and captivating clarets and coppers, through to striking natural looking ginger tresses.  The good news is that there's such a variety of styling options to choose from.
The key, though, is to get advice on the colour which will best suit your skin tone.  That way you will really make your mark and stand out for all the right reasons.
We'll help you find the best 'head-turning' look
So if you are looking to introduce a new 'red' look to your appearance, one of our friendly team discuss different colour and styling options which best suit your skin tone and will give you that gorgeous, head-turning look you're after.
Contact us to book an appointment today.
Share this article
---