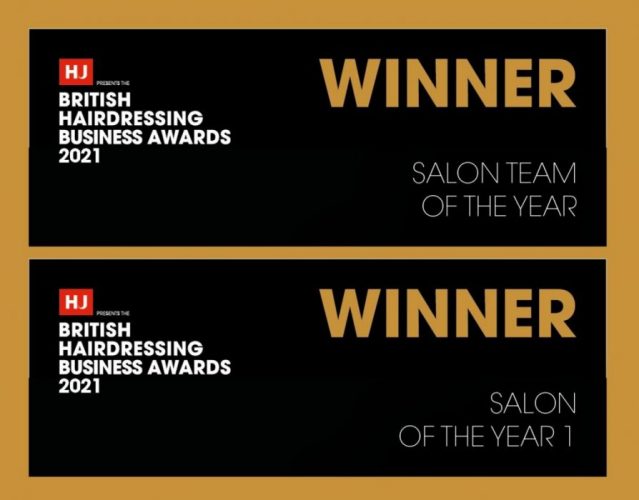 It's official – we're the best hair salon in the UK
6 October 2021
The Melissa Timperley Salon's Team are delighted to announce they won both the Best Salon in the UK and the Best Salon Team of the Year Award at the British Hairdressing Business Awards.
Held on Monday 4 October 2021 at the Park Plaza Hotel in London, this is the most prestigious event in the hairdressing industry. It was all the more poignant, as it was the first-time the Awards were held in-person since 2019.
The 2021 event saw the industry's biggest names congregate to acknowledge those who had excelled in the past year. It was a wonderful occasion where the UK professional hairdressing industry came together to celebrate the very best in the business.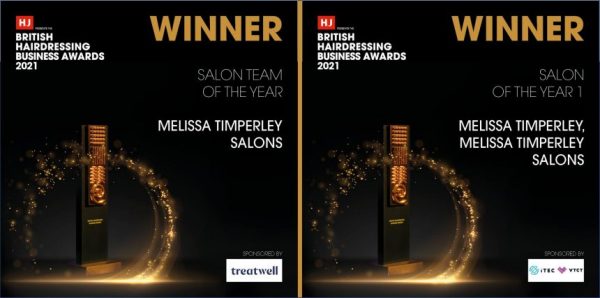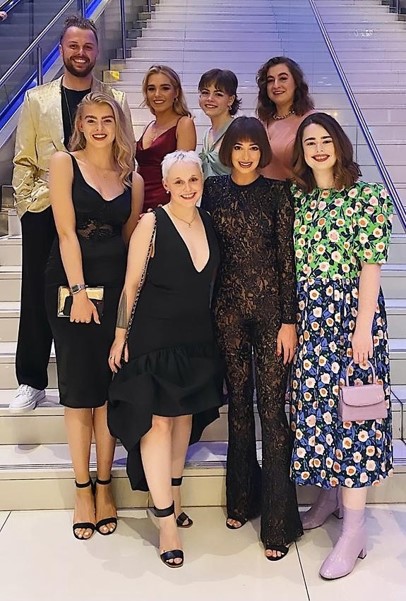 The Melissa Timperley Salon's Team have won several awards in past years, but this was a shining and sweet moment for us after a difficult year for everyone in our profession and, of course, in our wider community. All our team who could make it went to the event.
Commenting on the wins, Melissa Timperley said, "I am so over the moon with these two awards! I always knew our team are incredible but now it's official! I also want to take a moment to say how grateful we all are to all our clients. Their kindness, support and encouragement during a difficult year has been amazing."
She added, "We appreciate and recognise that client service is at the heart of what we do, and we can't be successful without the loyalty of our clients."
If you would like to experience our award-winning salon experience, book your appointment online by clicking on the Book Now button at the top of this page.
Share this article
---