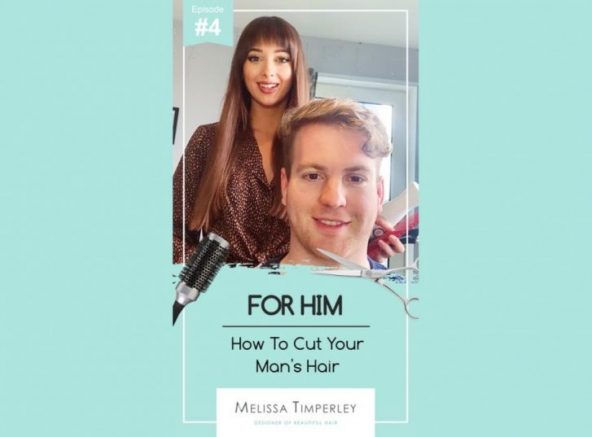 How to cut your man's hair
16 April 2020
Thank you for all the wonderful comments and feedback we've had to our home hair care tutorials.
We have received so many requests for a 'how to cut your man's hair' video whilst people are at home in lockdown. So here I've given some tips on how to do it without tears on either side!
Watch the video tutorial
Watch this 'how to cut your man's hair' video here where I demonstrate the technique on my husband James' hair at home.
The main point I wanted to get across is that it IS possible to do the basics well, if you use the right technique (I show you how in the video).
But remember that we train for three years as a minimum before being able to cut professionally, so do stick to the basics and all will be fine until your man can get to the salon when we are allowed.
These tips never replace a professional cut (there is MUCH more complexity) but they will help to tidy up their hair and help you to 'get by'.
Let us know if you give it a go…and remember, it's better to go slow and gradual…you can always cut more off if required…but you can never put it back on!
Hopefully you will appreciate the skill involved, even with the basic techniques!
Please follow us for more practical tips on Instagram @melissasalons
With love from all of us – and stay safe and well.
Melissa and the team (and James) x
Share this article
---