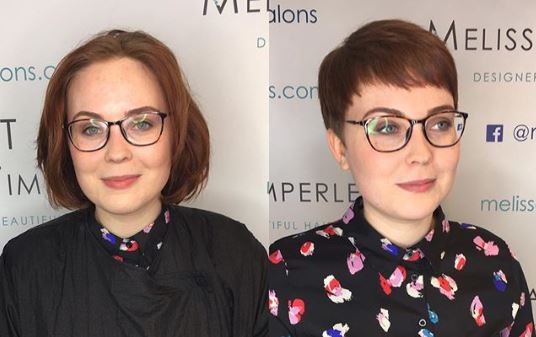 Fabulous looks for fine hair
31 January 2019
One of our new clients recently told us they'd almost given up hope of finding a gorgeous hairstyle for her fine hair.  Tired of looking for inspiration in hair magazines, but only finding styles compatible with a thicker hair texture, she felt her choices were limited.  Naturally we reassured her that there are plenty of options available.
It got us thinking that there isn't much publicised about the amazing styles you can create for fine hair.  So, here's our effort to remedy to this.  Take a look at these ideas for creating a fabulous and stunning style for fine hair.
Precision bobs
Cut well, and yes it is really important to go to someone with real experience here, a precision Bob can give fine hair a truly elegant and chic look. By losing some of the weight in the hair, you can create greater lift and vitality.  Combined with a colour treatment precision Bobs can look truly stunning
Pixie cuts
The Pixie cut works well in the same way as the precision bob does.  Removing weight in the hair can make it look thicker and with added body. Careful laying adds both body and definition for an eye-catching and interesting look.
 Fringes
With the right cut, a fringe and layering can also help to give greater definition to fine hair.  You can go for the subtle right through to a statement fringe for maximum wow.
Adding depth and richness through colour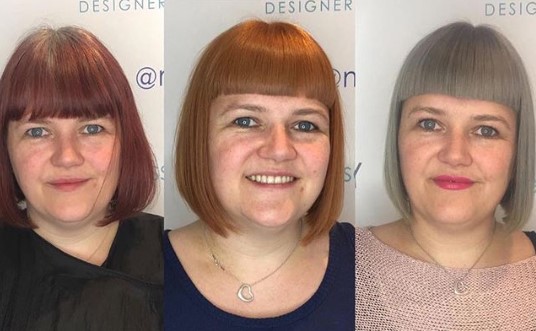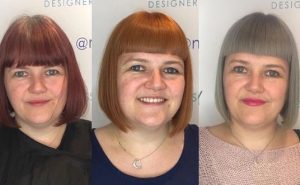 It's amazing what a transformative effect the right colour can have on your hairstyle and appearance.  For some with fine hair, a block colour approach will help to give a richer hairstyle.
For others subtle blends of colours work better. It very much depends on your facial features, tone and hair cut – we always give our clients an initial consultation to help find the perfect match for them
Hopefully we've convinced you
So, love your fine hair – it's capable of delivering a stunning look for you, if you put it in the right hands.
Select an experienced stylist who is going to create a style which plays to your features and yet is manageable for you on a daily basis.
Your stylist should also advise you on the right products to use that will work well with your fine hair – not everything you see on the shelves will bring out the best in fine hair, so get advice.   Some products can make fine hair look limp and weigh it down, so do seek specialist advice.
Can we help?
If you would like to learn how to get a fabulous hairstyle and look with your fine hair, why not book in for an initial consultation with our specialist team?
Share this article
---