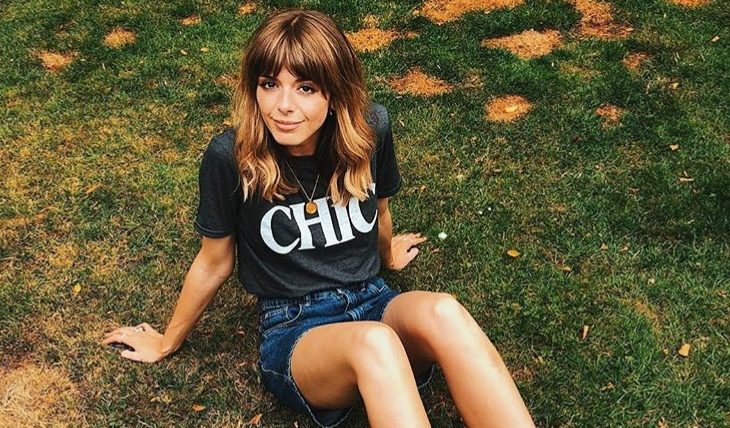 Fantastic Festival Hair Ideas
28 June 2019
Fantastic festival hair ideas
The summer means that it's music festival season – a time that brings a wonderfully heady mix of music, partying and attention-grabbing fashion. And for many festival-goers, making a major festival hair statement is a big part of the whole experience.
But, if you've ever attended music festivals, you'll know that maintaining on-trend tresses can be a big challenge. So in this article, the team have shared their favourite festival hair ideas and tips to make sure you're on top of your hair game.
This summer looks particularly promising weather-wise for festivals. But before you start packing your glow sticks and wellies (we all know weather forecasts can be wrong) book yourself in for an Ultimate Treatment.
This unique protein-based technology from Kerastraight is great for strengthening, nourishing and hydrating your hair. In a nutshell it will make it more manageable – something you'll most definitely want when you're struggling to style your locks and add a flower crown in the confines of a tent.
| | | |
| --- | --- | --- |
| | | |
What should I do for the festival season
From glitter roots to boho braids, if you're looking for inspiration for your festival hair look, you'll find some great images on social media, particularly Instagram and Pinterest, which are bursting with festival hair ideas.
Festival favourites always include plaits, fishtail braids and multiple top-knots. But if these more structured looks aren't your thing, half-up, half-down messy updos are a great, easy to create and maintain look, as are beachy waves.
Easy festival hairstyle ideas
Whatever look you choose, remember easy festival hairstyles need to be fabulous and functional. You are likely to be spending all day outside, whether it's in scorching sunshine, rain, or high levels of humidity. You are also likely to be dancing a lot, or at least jumping up and down to your favourite bands, so you want festival hair ideas that won't deconstruct as the day wears on.
If you're stuck for festival hair ideas, book in for a consultation with one of our experienced team. We can chat through what will work best for you given the look you like, what you'll be doing at the festival, the weather forecast and what styling resources and hair accessories you'll have with you during the event.
What to pack for your festival hairstyle
To make sure you're always festival-ready it's also worth taking a small but effective collection of styling products with you, particularly if you are planning to make a weekend of it.
If you've got long hair and are looking to wear your hair down, we thoroughly recommend Kerastraight's Glossing Texture Crème. It's a great camping companion as it recharges your hair's texture at the end of the day.
The unique formulation allows you to re-activate or transform your style with a blast of heat from your travel hairdryer.
Maximum moisture
Moisture Mist is another must – it is perfect for revitalising hair that has been exposed to the sun all day. It's great for adding hydration and shine to straight or curly hair – a quick spritz, and you'll be ready to party all night.
Not to mention our festival hero product – Unite 7 Seconds Refresher which is much more than just a dry shampoo. It absorbs oil but still leaves your hair looking and feeling silky and shiny. Simply spray, brush and go!
Enjoy our festival hair collection
Here's wishing you a mud-free festival experience, and we look forward to seeing all your fabulous, perfect festival hair and amazing festival outfits on social media.
We've got new festival hairstyle ideas to share
Whether it's hair extensions, short hairstyles, loose waves, long-lasting curls, space buns, hair clips or braid hairstyles, our experts are always up to date with the latest hair trends and techniques and will be happy to give you new festival hair ideas and festival style inspiration.
Need to get your hair ready for festival time? Whatever your hair type, get in touch to book an appointment today.
Share this article
---