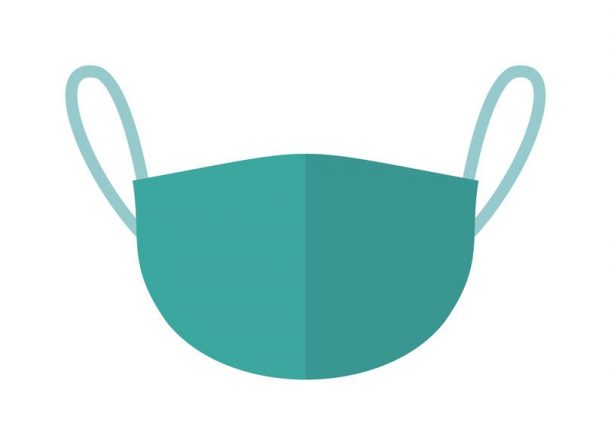 Face coverings now to be worn in the Salon
5 August 2020
We have just been advised by our industry body, the National Hair and Beauty Federation (NHBF), that the Government has now made it mandatory for clients of hair salons in England to wear a face covering (mask).
From today, and until further notice, please come to your appointment with a suitable face covering otherwise you will not be able to complete your appointment with us. This is a legal requirement. We can supply a disposable mask if required.
The only exceptions are those with a certified medical condition. Please let us know in advance if this is the case, as we may need to change your appointment to a different stylist on a different date.
Our aim is not only to comply with the new guidelines, but also to keep all our clients, and all our team, safe and well. Thank you for your understanding at what is a difficult time for everyone.
As a reminder, our salon safety and hygiene etiquette for clients is set out in the infographic below.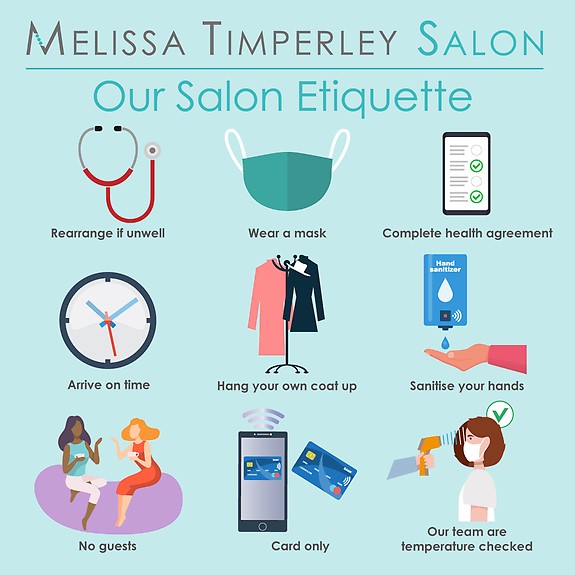 Out team will continue to wear visors as a minimum, together with masks for certain aspects of our face to face work (as set out in the Government guidelines for salon staff and supported by the NHBF). Members of our team who are considered vulnerable will wear both a mask and visor.
With love
Melissa and all the team
Share this article
---