Client comments inspire our new ad campaign
14 July 2017
The Melissa Salons' team is really delighted with our new series of ads. The ads are currently running on the Instagram and Facebook social media networks which focus on Melissa Salons Client Feedback.
Our inspiration was from the lovely Melissa Salon's client feedback. The ads mention the positive effect a Melissa Salons' Hair Style has had on them.  It led us to create the campaign around how 'nice things happen when you have beautiful hair'.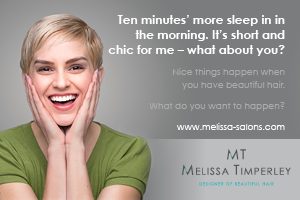 Sharing their post-Salon experiences
Commentating on the campaign's creation, Melissa said, "We're very lucky that clients love to share their post-Salon experiences with us. Our whole team is focused 100% on designing beautiful hair in a fantastic, relaxing setting and it is always great to hear about the positive effect our work is having on clients' lives."
The campaign's message Nice things happen when you have beautiful hair – what do you want to happen? has prompted quite a discussion in the Manchester Salon, with other clients telling us about their own nice experiences and the comments of partners, friends and colleagues.
Some much needed positivity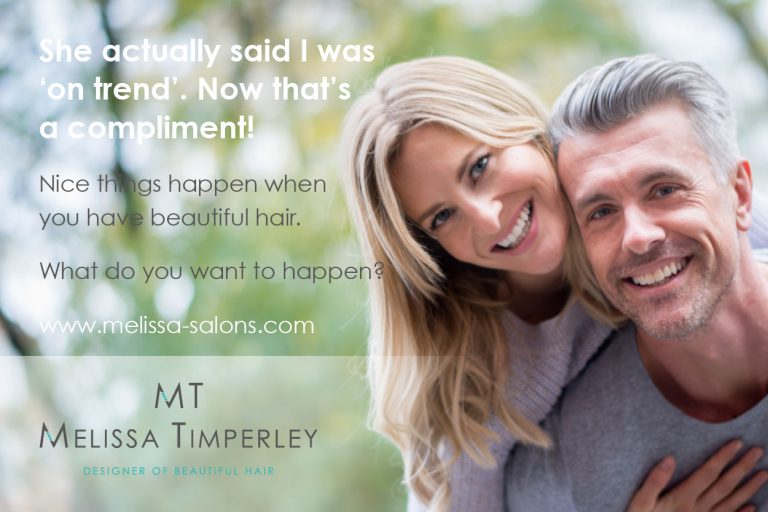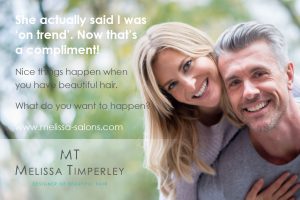 Melissa adds, "It's really touched on something with people. I don't know if it's because of the current uncertainty in the UK and difficult news in the past few months.  The positive messaging of the campaign has really appealed to people, who do indeed want nice things to happen. When we tested them with clients and friends the ads were really well-received."
Why not book in for a consultation?
You can see the ads across social media and in the Manchester Salon.  And, if you are looking for something nice to happen to you as a result of having beautiful hair, why not contact the team for a consultation.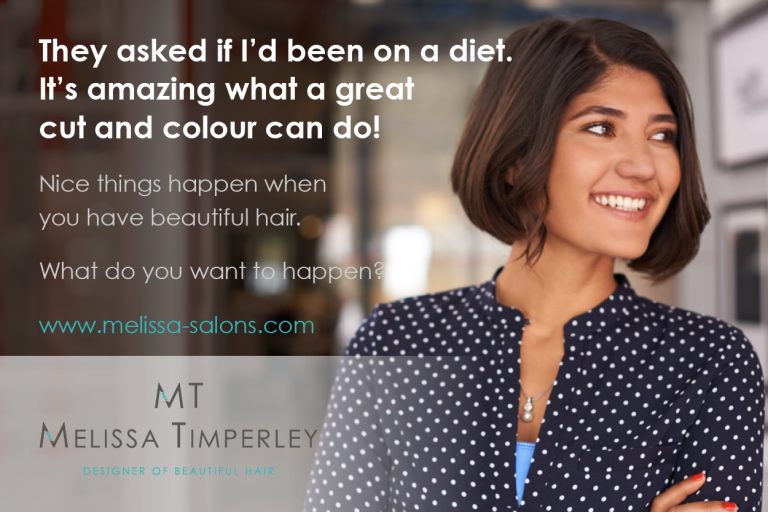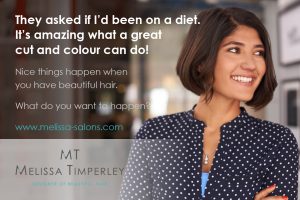 Share this article
---