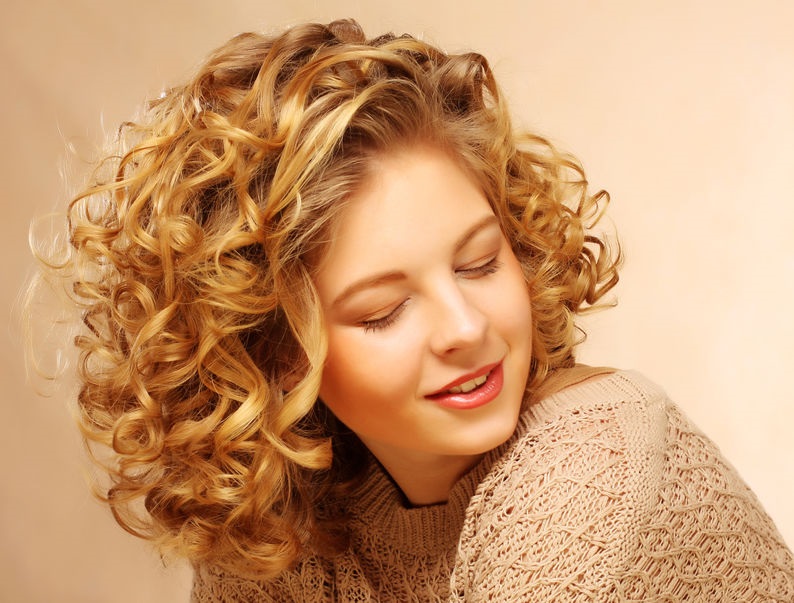 Captivating curly hairstyles
13 February 2020
Women with curly hair can revel in the fact that some hairstyles simply look better with curls than they do on anyone else. Here we shine the spotlight on curly styles and give curls the celebration they deserve!
Half-up half down
The half-up, half-down hairstyle can be cute and romantic, and looks great with curly hair. You can also always enjoy big, bouncy curls, though you may still need a large-barrelled curling iron to pull it off.
 Short curly hairstyles
Short bouncy curls look fantastic with long side-swept bangs. You can flat iron the bangs or keep them curly, same as the remaining tresses. Subtle highlights can enhance the texture and add dimension to your hairstyle.
Medium-length curly hairstyles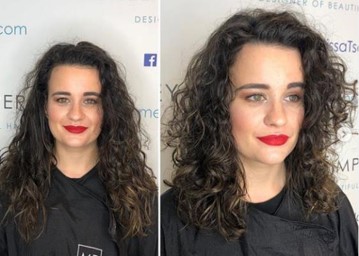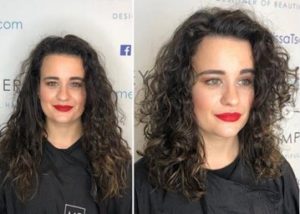 Large loose waves, medium springy curls and smaller ringlets match perfectly with shoulder-length haircuts. Stylists recommend tousled hairstyles with waves and curls as well as beachy waves and maximally natural looks.
Most of our clients who come to us for the first time and have naturally curly hair are not sure about bob haircuts.  They worry that curly locks normally shrink and look not only shorter than expected, but also overly voluminous.
It's all in the stylist's skill though – take a look at some of our great examples.
Long curly hairstyles
Long lengths also provide you with multiple options: defined polished curls, natural breezy waves or messed up tendrils/ringlets with braiding sections or without. To lighten up long curls, we often recommend layering to create a revitalized look that is easier to manage.
Lovely curly long bobs
A long bob is one of our favourite ways to create an on-trend for naturally curly hair. It's a style that works great for women who have loose curls or wavy hair.
But if you want to take your long curly hair down to medium length, try it with a side-part combover that lands right at the shoulder. Your hair look will livelier than ever, and instead of curls weighed down by gravity, the cut gives them fresh spring.
Layers are good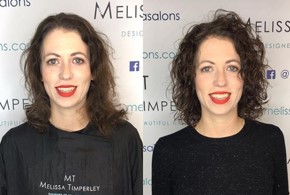 We often use layers on medium length natural, curly hair to generate volume at the roots and enhance the organic texture of the style. This is where a curly hair expert stylist makes all the difference.
For example, creating a few extra layers around the face can create a transformative softer, more flattering look.
There's a lot of flexibility in this shoulder length curly hairstyle because it looks equally attractive when parted on the side and down the middle. The subtly highlighted brown tone is neutral and low-key. You can easily grab a handful of curls and pull them into a ponytail or a topknot for an extra-sporty style.
Celebrate your curls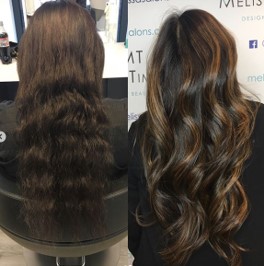 Haircuts for naturally curly hair are always in style, after all, not everyone wants to spend their precious morning time fighting with a hairdryer. To update your lob, finger-comb it, add a bit of mousse and let it air dry while you go about your morning routine.
Defining your curls with a product is one of the best ways to enhance your waves and make them look even curlier than they already are. It's a flexible hairstyle that can be parted on a side or down the middle, and you'll create a more detailed look by adding strategically placed copper highlights.
Inspired?  If so, can we help?
Our team of specialists are masters of curly hairstyling. Contact us today for an initial consultation.
Share this article
---