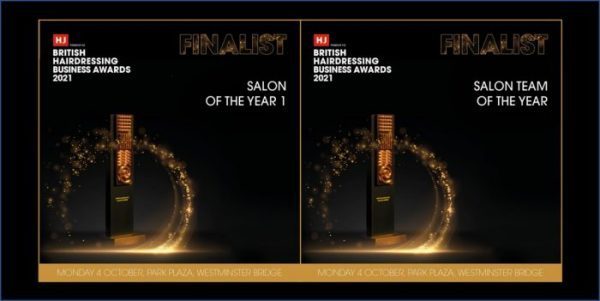 We've been nominated for two British Hairdressing Business Awards 2021
30 June 2021
The Melissa Timperley Salon Team are delighted to announce we've been nominated for, not just one, but two British Hairdressing Business 2021 Awards.
Our nominations are for:
The Salon of the Year Award and
The Team of the Year Award
As you may recall, we have won The Salon of the Year Award in the past and it's fabulous to be shortlisted again for it.
Also exciting, is that this is the first time we've been a finalist in The Team of the Year category of these prestigious Awards.  Both nominations reflect the passion and commitment we have for our clients and team, as well as our appetite to continually perfect our skills and expertise.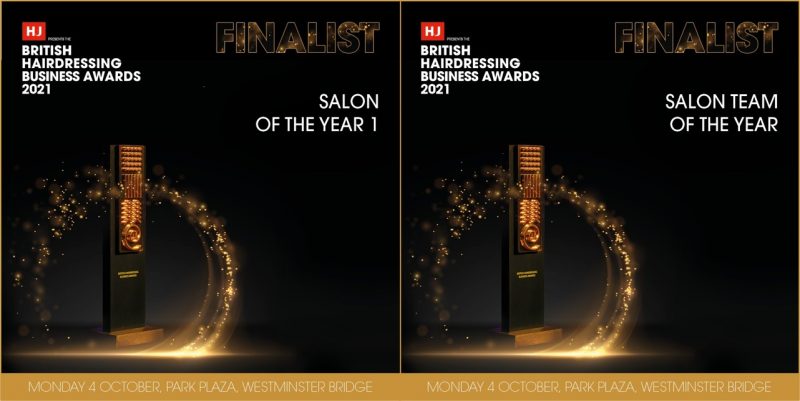 The awards presentation will take place in a glittering ceremony in London on Monday 4th October and we can't wait!
Commenting on the Awards, Melissa Timperley said, "After what has been such a hard time for the hairdressing industry, this is wonderful news.  I am so proud of my team and the fabulous support of our clients. The nominations are a true celebration of all the commitment, enthusiasm and dedication the Salon has become synonymous with. I'd like to say a very big thank you to the British Hairdressing Business Awards team. "
Share this article
---