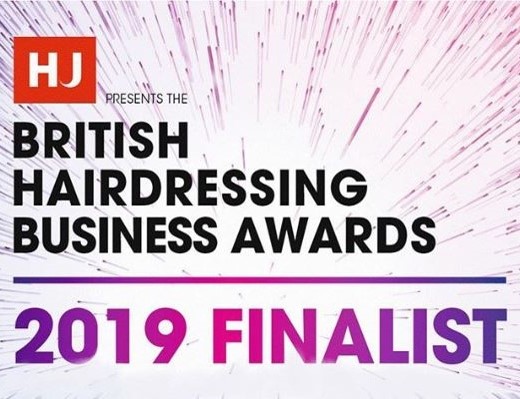 Finalist for 2 British Hairdressing Business Awards 2019
4 September 2019
The Melissa Timperley Salons team were so delighted to hear that the Salon has been shortlisted as a finalist in not just one, but two awards, in the forthcoming 2019 British Hairdressing Business Awards.
Nominated for both Salon of the Year and the Customer Service Award, Melissa Timperley Salons will take its place amongst a host of talented and successful Salons from across the UK.  The Award ceremony is taking place on Monday 9th September in a glittering event at The Park Plaza, Westminster Bridge in London.  The Awards are run by Hairdressers Journal International.
Commenting on the news, Salon founder – Melissa Timperley – said, "This means so much to us. In the two and a half years we have been open we have learned and achieved so much.  Our talented team continues to make me proud every single day. It's a true honour to be a finalist amongst many incredible salons from all over the UK – many who are also friends and a regular source of inspiration.  I am also very grateful for the amazing support we receive from our wonderful clients.  Their support and encouragement is key to our ongoing success."
Both the Melissa Timperley Salons team and clients are now eagerly awaiting the Awards' results.
For further information contact the Melissa Timperley at the Salon on t 0161 834 5945 or e appointments@melissa-salons.com 
Share this article
---