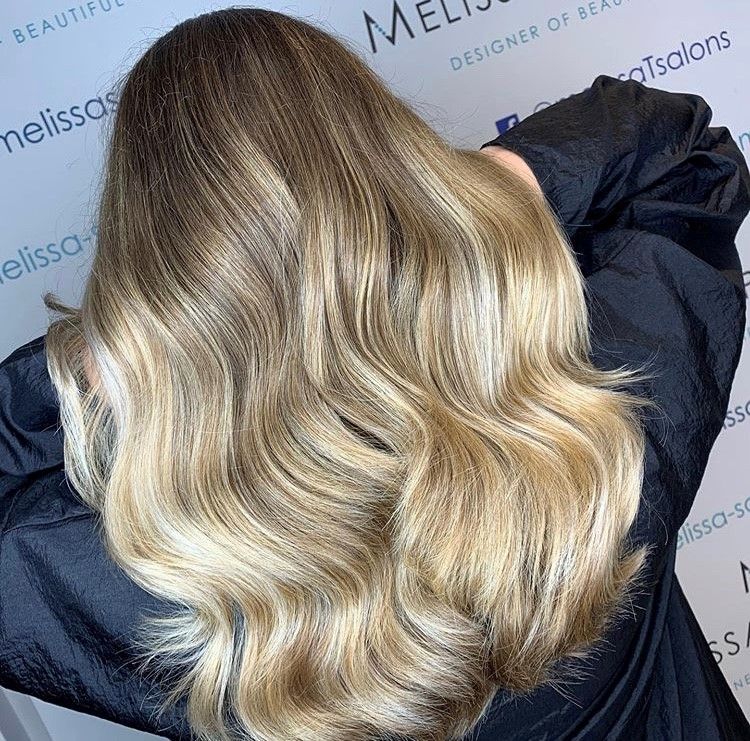 Bowled Over By Beautiful Blonde Balayages
5 March 2020
Balayage is the ultimate must-have colouring technique if you crave a natural sun-kissed look. The sweeping hand application at the heart of the technique lets you play with a wonderful spectrum of light tones.  This means your hair colour isn't noticeably coloured, it just looks amazing and natural!
It's a great idea if you want to get a head-start on a sunny 'holiday-type' hairstyle.
Beautiful blonde tones
Balayage adds gorgeous depth and vitality to blonde hairstyles.  It plays with light to give you a vibrant and dazzling appearance. Have a look at these stunning examples.
Depending on your natural hair colour, balayage can blend a blonde hue with a light brown or another blonde to create a softer highlighted effect rather than the 'blocking' results of traditional foils – particularly if the foils are in inexperienced hands.
You can also create a deeper visual effect by combining balayage colours with well-cut layers in your hair. The layers can be sleek or choppy, or more pronounced, depending on the look you are going for.
And if you fancy something more striking, why not go very pale by adding in silver or icy greys and blending them with touches of lavender, pinks or even greens!
Blonde tones for brunettes
For brunettes looking to create a more sun-kissed look, a great mix is to blend blondes with soft caramels, so the effect is more subtle.
We're also seeing a lot of demand for ash blonde hues, as these reflect and play with different light levels to create drama and vibrancy in a hairstyle.
The beauty of blonde balayages is that, because of the hand painted technique, no two are the same.  A balayage specialist will find the right balance of blonde tones to work well with your hair and facial colour, so you will definitely come away with a style unique to you and will be one of a kind!
Can we help?
If you are craving a more sun-kissed look, why not contact our experts at the Manchester Balayage Centre to book in for an initial consultation. We can discuss your colour preferences and find styles and tones to create a simply stunning look for you.  Contact us on tel 0161 834 5945, email us at appointments@melissa-salons.com or book online at www.melissa-salons.com
Share this article
---