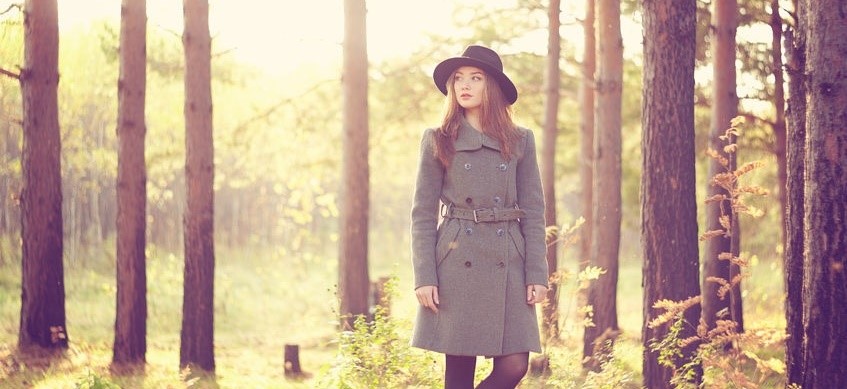 Take inspiration from the Autumn season for stunning hair colours
12 September 2018
After a fantastic summer, September has arrived and, along with it, a new season.  And as the mornings have got fresher and the leaves are changing colour, we've seen a big interest in hair tones with a more Autumnal tinge.  And why not – there's a fantastic array of browns, reds, golds, russets and copper tones to inspire you this season.
It's a great time to think about a change – so here's some stunning Autumn-inspired hair colour transformations to get you thinking. We hope they excite and motivate you for the months ahead.
Warm Hazlenuts
Touches of blonde create gorgeous depth and glow to truly celebrate the warmth of hazelnut. Bronde (brown with blonde highlights) has proved a big hit this year. It's a beautiful colour treatment for the Autumn season.
Captivating Coppers
And for further depth and richness with a hint of chestnut and red, how about a colour treatment with shades of copper?  There are plenty of copper shades to draw on, and you can opt for a block colour approach or emphasise certain hues in a balayage or ombre style.
Autumn Sunsets
And with the natural daylight turning more golden as the Autumn progresses, why not echo the brilliance of the colours around us.  Blending blonde, red and even pink colour tones creates a stunning effect.
 Sunkissed-Mahogany
Just because you have dark hair doesn't mean that you can't embrace the Autumn.  Popular in both summer and Autumn, we are seeing lots of interest in a sun-kissed and warmer look to deep mahogany and black hair colours.
Rich Reds
And of course why not really ramp up the colour to celebrate the gorgeous red shades we see around us.  Rich reds can create a stunning effect in a full head colour style, or they can be used in subtle notes to create depth and warmth.  There is such a wide range of shades and tones in the red palette, you are bound to find one for you.
Can we help?
Hopefully we have convinced you how wonderful and exciting Autumn-inspired hair colours can be. If so, why not celebrate the new season with a brand new look, or simply refresh your current colour palette?
If you are looking to celebrate more of the season in your look this year, why not book in for a consultation. We'd be delighted to help you create a style which will make this Autumn extra special for you.   Contact Phone: 0161 834 5945 or Email: appointments@melissa-salons.com
Share this article
---