Hair Cut Manchester
Hair cut & styling in the heart of the city centre
You'll find our salon in the heart of the city centre in Manchester's Northern Quarter
A warm welcome, every time
With our award-winning client experience, our modern, city centre salon promises a warm welcome from the moment you arrive.
Our stylists will make sure you're comfortable in our relaxed environment, creating the perfect individual experience for you.
We offer a 10-minute, in-depth consultation at the beginning of every haircut appointment to fully understand what you want to achieve with your hair. Whether your haircut appointment is for a re-style, maintenance or a complete transformation, we listen deeply to you and offer our expert advice to help you achieve the perfect hair style for you.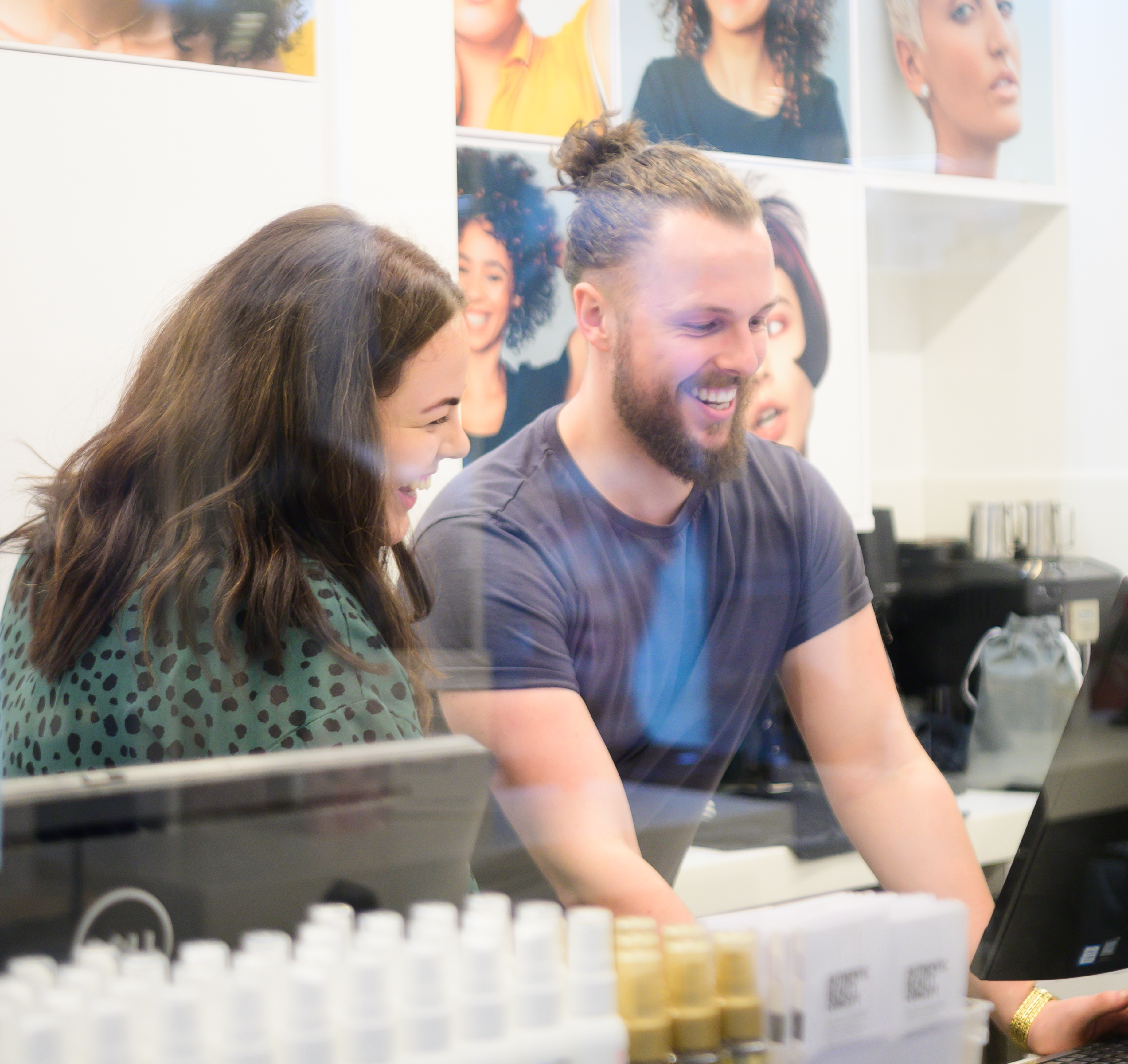 New hair, new you
We understand the power of a great haircut, there's nothing better than that wonderful salon-fresh feeling.
As part of your haircut consultation, we look together at your hair goals, hair texture and face shape, and take your lifestyle factors into account to create the best haircut for you. All haircut appointments are finished with our smoothing blow dry technique to check the cut is perfect. Our expert hair stylists also share practical care tips and advice so you can easily maintain your style at home.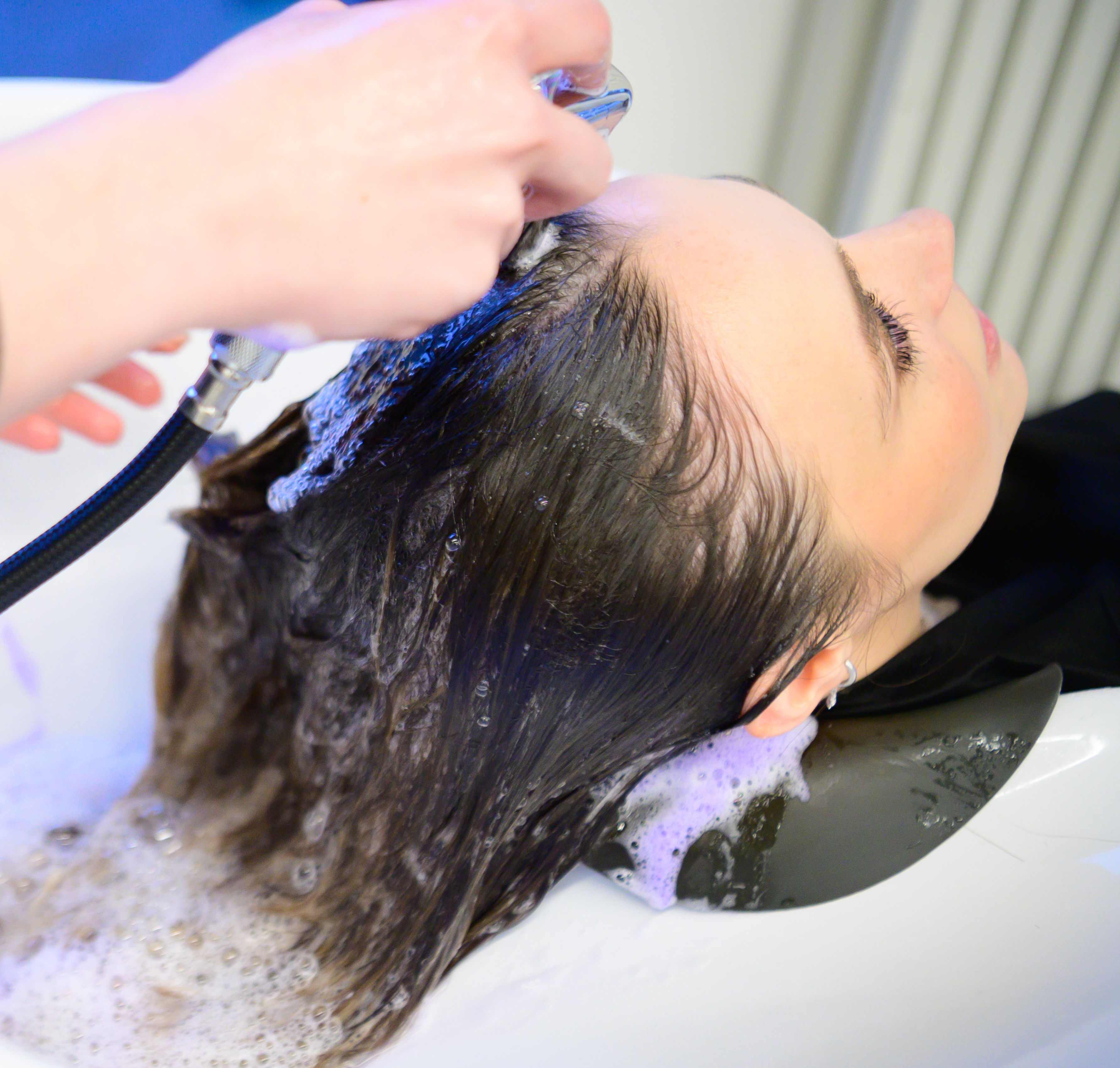 Expertly trained, precision stylists
As specialists in precision cuts, our talented team cater for all types of hair including fine, straight, coarse or curly. We specialise in both ladies and men's haircuts and are proud to offer gender neutral pricing across all our services.
All the team at Melissa Timperley Salons are trained to deliver the same precision cutting techniques. Combined with high-quality products and the latest trends, we promise to create the perfect hair to suit you and your lifestyle.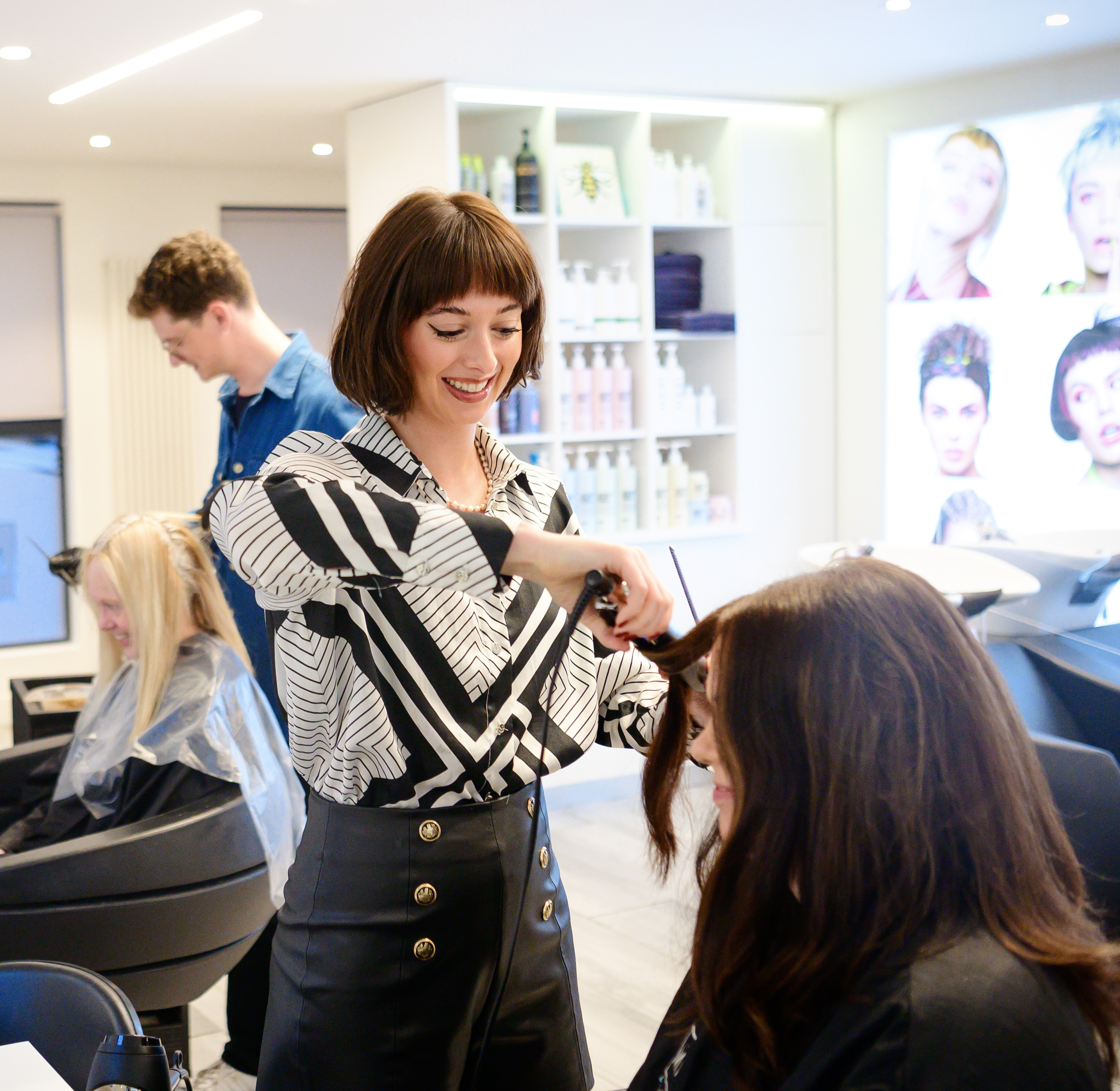 Let's get you booked in!
Melissa Timperley Salons have been voted Best UK Hair Salon in hairdressing industry awards on four occasions since opening just five years ago. Whether you're looking to maintain your current style or are looking to get your hair coloured alongside a fabulous new haircut, our expertly trained stylists will provide you with a personalised service.
Our Manchester city centre location means we are ideally placed with plenty of transport links, shops and bars nearby.
What are you waiting for? Beautifully cut hair is just an appointment away.
We would love to see you!