Highlights & Lowlights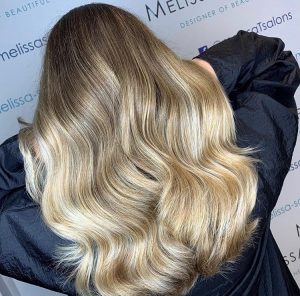 Highlights are small sections of hair that are lighter than your base colour. The colour of your highlights is a lighter shade of that colour. So, for example, we may advise clients with brown hair to get light brown highlights, while golden blond highlights can complement deep honey blond hair.
Highlights lighten hair with strands of a lighter colour, while low lights add dimension with strands of a darker colour. You can ask your stylist to add both to your hair which can give the impression of volume, depth and texture.
Because highlights and lowlights, professionally applied, will enhance the different tones that naturally occur in our hair, they are perfect for breaking up block colours and making those with dyed hair look more natural. They are also a really great way to how to test out a different tone without committing to it all over.
In many ways, highlights and low lights are very similar and this includes the methods used to achieve them. They are both applied either in the traditional way, using foils, or painted on freehand. The one key difference between highlights and lowlights though is that highlights use bleach to lift and lighten, while lowlights take your base colour down a few shares darker to add extra dimension.
You'll find prices here
If you are ready, you can